Ideal Spots to Buy a Vacation Home on the East Coast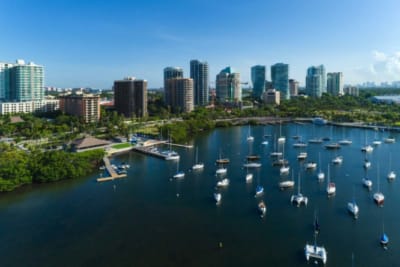 Buying a vacation home is a big undertaking – and if you're looking to invest in property on the East Coast, the hardest decision you'll likely have to make is location, location, location. If there's one thing that Jill Penman, Estate Agent with ONE Sotheby's International Realty, thinks clients should consider before they choose where to purchase property, it's the type of lifestyle they hope to maintain in their new vacation home. "The primary draws for purchasing a vacation property are what makes the lifestyle unique to the specific region," she said. "Vicinity to the ocean and beaches, great restaurants, fish and farmers markets, boutiques, and wineries are all good examples of what makes people want to purchase a coastal vacation home." "Two ideal spots to purchase a vacation home on the East Coast are Coconut Grove, Florida and the Hamptons. Coconut Grove is a unique waterside neighborhood in Miami. It is lush, bohemian, tropical, and full of great energy. A popular spot for Miami families, Coconut Grove offers marinas for boating enthusiasts, great parks, and a plethora of restaurants and entertainment."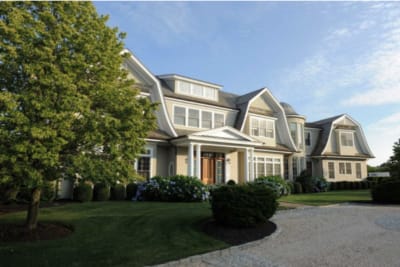 But if you're looking to stay in the north Atlantic, Penman points to the upscale, iconic string of seaside Hamlets in coastal New York. "Further North, whether you are traveling from NYC, Miami, or the West Coast, the Hamptons offer a wide array of top-notch dining venues, vineyards, outdoor activities, fresh farmers markets galore, and beautiful beaches to enjoy the perfect summer weather. The lifestyle that the Hamptons offers, brings a different flavor of real estate and entertainment." Penman noted that it's difficult to summarize the East Coast real estate market as a whole. Factors like population and weather patterns fluctuate often and impact property prices and availability. "Florida, for example, has seen the largest inter-state migration of wealth recently due mostly to the current tax environment," she said. "Miami's weather and general liveliness make it a city that's always in high demand, and it still presents incredible value when compared to other world-class cities."
---
Where to Buy a Vacation Home in Florida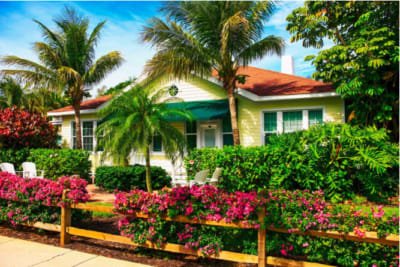 You probably know somebody, or know somebody who knows somebody, who has bought a vacation home in Florida at one point. Aside from the primary draws, like year-round warm weather and 1,350 miles of beautiful coastline, the average property tax rate in the Sunshine State is a reasonable 1.02%. More often than not, purchases are made in the southern portion of the state, but there's plenty of real estate in central Florida as well, like Orlando, especially for those interested in proximity to theme parks. Jill Penman, an agent with Sotheby's International Realty, shared her tips for the best cities to check out. "Palm Beach for a classic, elegant environment; Miami Beach for high-end beach condos in a vibrant setting; Key Biscayne for a true coastal vibe just a bridge away from the city; and Coconut Grove for a tropical, laidback feel." She continued to explain, "Naples is also a fantastic city with a beautiful beach. And the Florida Keys offers an idyllic setting with high-end communities like Ocean Reef, an ideal option for avid golfers."
Below, are Departures' top picks for where to buy a vacation home in Florida: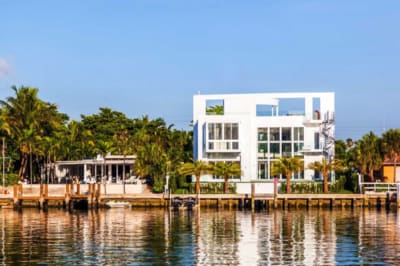 Miami Beach
With a luxury housing market that is projected to remain stable in the years to come, Miami is an ideal place to invest in vacation real estate. Between the beautiful beaches, buzzing nightlife, elevated restaurant scene, and abundance of water-related activities, there is never a dull moment in Miami.
---
Key Biscayne
If you crave the excitement of Miami but prefer to stay a little off the beaten path (and away from the crowds), Key Biscayne is an excellent place to invest. This little spit of land is all lush parks and sandy beaches, offering some of Florida's best views of the ocean, and proximity to a barrier reef. This is an especially good choice for those who are interested in water sports, ocean exploration, and low-key luxury.
---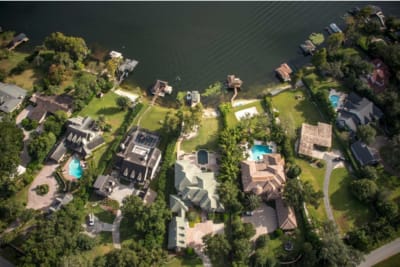 Orlando or Kissimmee
For those with a family who loves vacations to Disney and Universal, buying a second home in the City Beautiful, or its neighboring city Kissimmee, is a smart investment. Given how pricey theme park experiences tend to be, eliminating the need to book high-end hotels for a trip to Disney World will likely pay off—especially if you end up renting out your vacation home to other travelers when you're not using it. Theme parks aside, Orlando itself boasts diverse neighborhoods, a luxury dining scene, and great nightlife.
---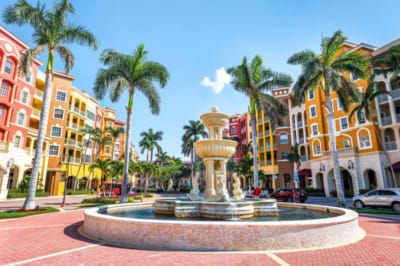 Naples
If you like to golf at world-class courses, shop luxury labels, and do both while getting some stunning waterfront vistas, Naples is worth looking into for your next vacation home. Nestled on the shores of the Gulf of Mexico and close to Sanibel Island, Marco Island, and Fort Myers, Naples is an excellent place to settle down for a beachside vacation with access to high-end shopping, top-tier cuisine, and tons of fun water sports.