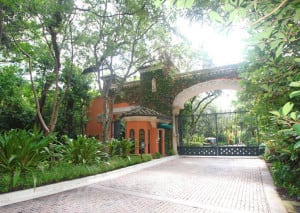 Two bank owned Coconut Grove villas just placed on the MLS at $1,295,000 priced under market value. One villa is 65% finished and the other 75% finished. Great resale opportunity or customize it to the way that you would like to live in it.
Cloisters on the Bay is a private community in the heart of the Grove where you can walk everywhere. All of the villas are built on three levels and include rooftop terraces, walled in gardens and car garages. This exclusive homeowners community is situated on the water's edge and potential residents have their choice that can span up to 5,000 sq ft of luxury living.
Outside the villas you will find perfectly landscaped patio areas, sprinkler systems, interlocking brick paved patios, impact windows and many other options for you to enjoy. There is also a community pool, tennis court and clubhouse.
Here are the Cloisters on the Bay villas currently available:
3471 Main Hwy # Apt 11 is a beautiful European home with over 5,000 square feet of living space which is 75% finished. Don't let this opportunity get away!
3471 Main Hwy # Apt 20 is a 65% finished villa for sale with 5,660 square feet of living space in the Cloisters on the Bay that you must see for yourself. Great buy for savvy investors.
Cloisters, a gated waterfront enclave nestled in the heart of Coconut Grove where it's all about a wonderful lifestyle. Nestled between lush natural hammock forests and bordered by such beautiful landmarks as Peacock Park and Barnacle Estates.
Time is of the essence to see one of these great opportunities to finish a Cloisters on the Bay villa. Call Jill at 305-807-9199 to arrange a showing before these are sold.