We're preparing for a new neighbor on SW 27th Avenue and US1. It's a 24 hour CVS pharmacy which will replace the Shell gas station. This has been in local news ever since plans were released to the public. Many are offended by where zoning officials are mandating the construction take place. The building is planned to be set up closer to the sidewalk rather than set back where the Shell currently resides. This prominent placing is as offensive to many as the designs for the arguably unattractive facade.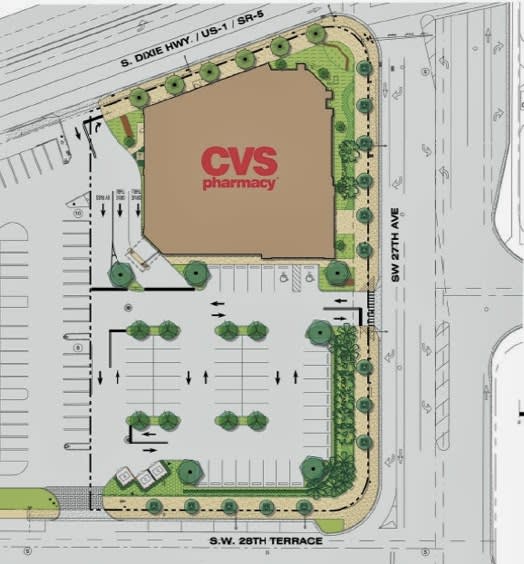 CVS plans revealed – disappoint Coconut Grove residents
Given this is a central entry way into Coconut Grove, many feel that this spot should be treated as a special landmark. In order to address these problems, the Coconut Grove Park Homeowners Association scheduled a meeting with CVS representatives. For a community with a strong commitment to preservation, we hope that there can be a reasonable solution. Please stay tuned to the blog for more Coconut Grove real estate market updates.
Work with a Coconut Grove specialist as you explore real estate opportunities in the lovely community, call today for a buyer or seller consultation with the Jill Penman Group at 305.807.9199. Our philosophy is that bigger is not better, better is better. We focus on the results that matter most to our clients and look forward to working with you.