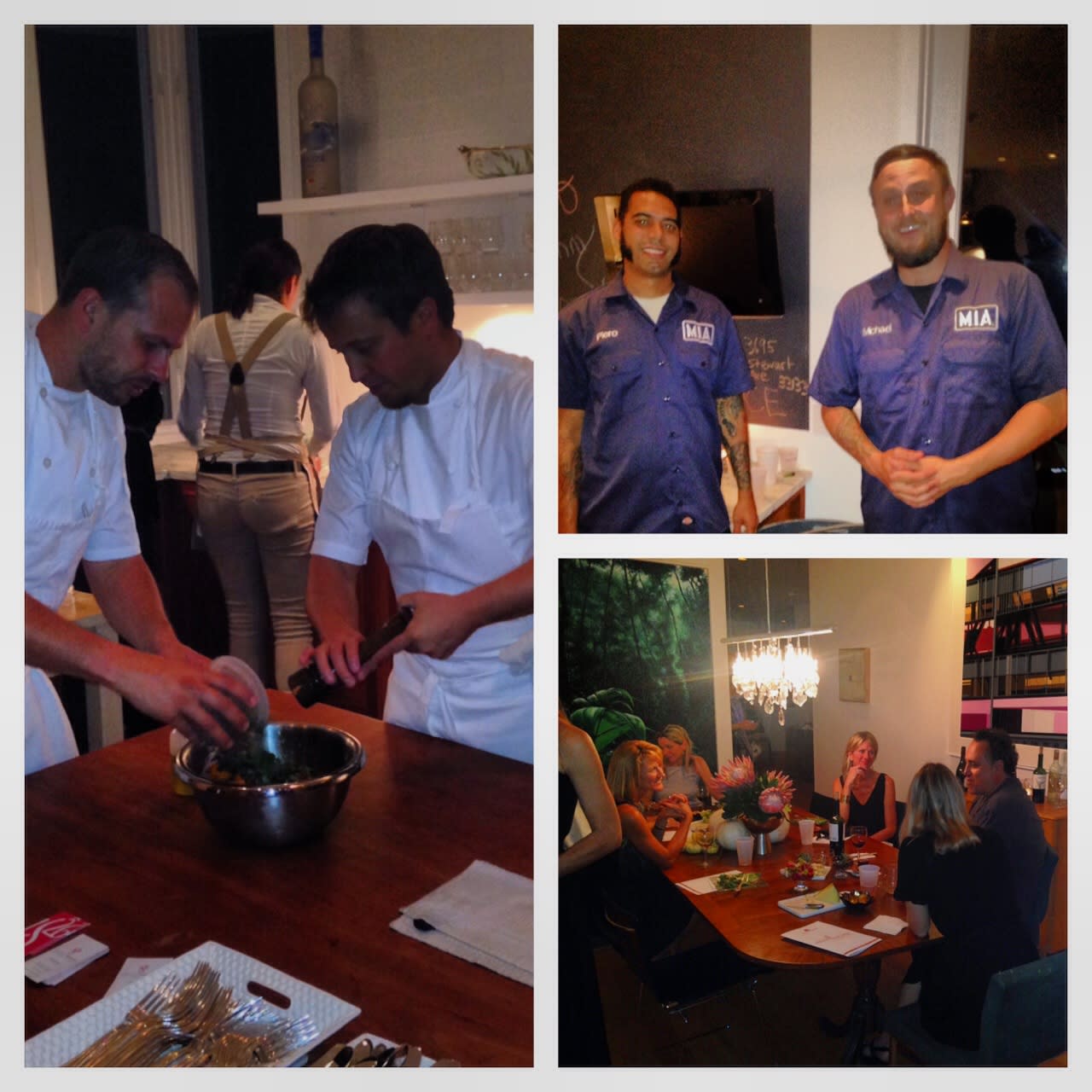 Slow Food Miami held an amazing Hidden Kitchen event last night our ultra modern Jill Penman Group listing, 3695 Stewart Ave!
What a spectacular evening! 2012 Food & Wine Best New Chef Danny Grant prepared an elegant menu of dishes with sharply focused flavors that were consistently good. Guests were treated to interactive dining with Chef Grant and enjoyed Grey Goose cocktails and a multi-course wine and beer paired feast.
The hors d'oeuvres presented by Lasso the Moon & paired with bespoke Grey Goose cocktails included sweet potato- tangerine "cappuccino" with gingered foam, tempura battered Redland farm green beans with Florida citrus aioli, and rustic flatbread with house roasted locally grown tomatoes and a trio of white cheese, fresh basil & thyme.
For dinner, Chef Grant wowed us with a three-course meal that was paired with specialty beers by MIA Brewing Co. and Grey Goose cocktails. The first course was Jackman Farm beef carpaccio with caper with black truffle and potato emulsion, the second course was a delicious Pine Island Florida shrimp roasted with lemongrass, tomato and coriander and the third course a Cocoa Raw & ice cream with Bourbon, almond and smoked coconut.
Take a look at the video below to see the stunning smoked dessert that was paired with a stout:
Hidden Kitchen dinners take place at an undisclosed location and ticket holders were only given the address to our luxurious listing just days before the event. We'd like to extend a very warm thank you to our co-hosts and sponsors Slow Food Miami, Lasso the Moon, M.I.A. Brewing Co., Grey Goose, 1826 Restaurant & Lounge and Menu Men, Inc.
Give me a call at 305-807-9199 for more details on the breathtaking evening of food, fun and real estate!