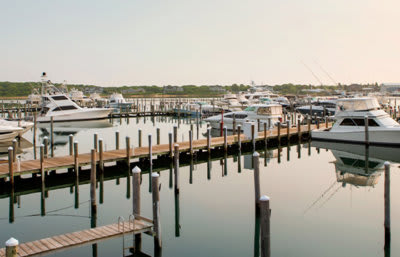 To celebrate August downtime, The Scoop continues its summer travels. Next stop: the Hamptons. Practically synonymous with summer, the Hamptons have been drawing crowds to its cluster of picturesque towns strung along the East End of Long Island, N.Y. for decades. The dreamy landscape checks all the vacation boxes for a respite including dune-filled beaches, meticulously maintained gardens, and water views everywhere from the expansive Atlantic Ocean to tranquil bays and idyllic ponds.
Taking advantage of its waterfront setting, Gurney's Star Island Resort & Marina is the hospitality brand's second luxury property in Montauk Occupying the former Montauk Yacht Club, the 107-room resort is a top boating destination for its deep-water marina that accommodates vessels up to 220 feet with a 12-foot draft. Marina guests are welcome to the 15-acre resort's amenities such as a 2,000-foot private beach. Showfish restaurant wins rave reviews for pristine seafood like its namesake "fruits de mer" tower. Two whole lobsters, curried mussels, marinated octopus and raw oysters are among its marine delicacies. Reserve for weekend lobster bakes and barbecues at the Beach Club on Saturday and Sunday, respectively, throughout early September. Fitness fans have a 24-hour gym, Har-Tru tennis courts and vinyasa yoga, while other well-rounded activities range from paddle boarding to sailing lessons. Like South Florida, it's all about getting out on the water. Gather a group and grab a few bottles of rosé for a memorable sunset cruise.
32 Star Island Road; 631.668.3100;
---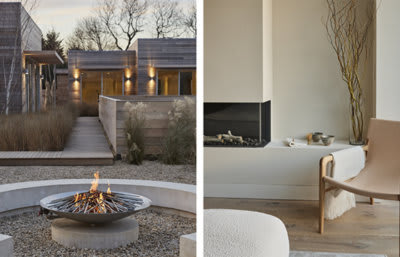 The wellness world is abuzz about Shou Sugi Ban House, a wabi-sabi-inspired retreat center in Water Mill. Designed by local architect Debbie Kropf, the serene, organic compound is the vision of Japanophile Amy Cherry-Abitbol and alternative medicine and nutrition healer Kathleen Kapnick. Offering overnight and day packages, their Signature Reset requires a two-night minimum stay in a private studio with a fireplace, soaking tub and patio. Guests experience every thoughtful delight such as tea ceremonies, spa treatments, meditation, exercise classes, guided beach walks and energy work. During evenings, they can listen to guest lectures and live music and relax around the fire. Healthy, delicious meals present an Eastern twist like chilled udon noodles with enoki mushrooms, or garden abundance in fresh heirloom tomato soup with chive and nasturtium blossoms. Guests don't have to give up dessert either with peach sorbet topped with yogurt foam and toasted oats.
337 Montauk Highway; 631.500.9049;
---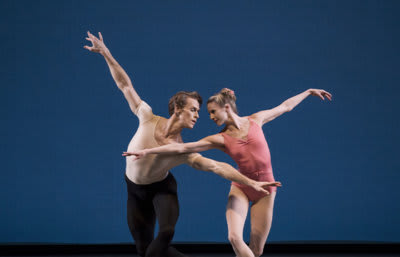 East Hampton's Guild Hall is a one-stop hub for arts and culture. Swiss artist Ugo Rondinone, whose signature, neon-painted boulder sculpture is permanently installed in Miami Beach's Collins Park, has a solo show through October 14. Titled "Sunny Days," his happy sun theme is portrayed through sculptures and spray-painted canvases of yellow circles as well as a community art project with local school children. Solar imagery has been part of his portfolio since the Nineties. For the sculptures, he uses vines as the base for their depiction of the life cycle. Each is cast in aluminum and gilded in true solar brilliance. Beyond visual arts, August boasts other major acts. New York City Ballet performs works choregraphed by Balanchine in "On and Off Stage" on August 16, followed by two concerts by composer Philip Glass on August 17 and 18.
158 Main Street; 631.324.4050;
---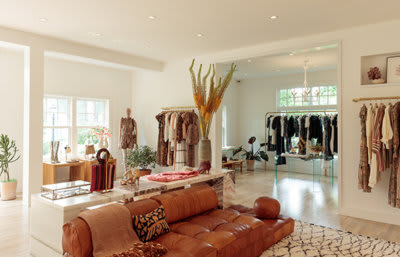 Hamptons' regulars consider shopping a sport, and pop ups are in full swing all summer. Located in a cute courtyard next to Cynthia Rowley's Montauk boutique, Coffee + Flowers carries bouquets lovingly arranged by Manhattan-based Popup Florist and gourmet coffee drinks and bites from the Elk café also out from the city. Stop by through Labor Day weekend to get your fix. The Surf Lodge always has something special. This summer, the hot spot invited Brazilian lifestyle brand Farm Rio. Browse resort pieces, whose prints are inspired by the Amazon rainforest. Ulla Johnson caters to so many customers here, the New York women's wear designer opened a permanent boutique in Amagansett. She stocks the adorable cottage with her signature ultra-femme frocks, denim jumpsuits and patchwork quilt-inspired tops. For quick breakfasts and lunches or to pick up dessert for a dinner party, visit Carissa's newly launched second bakery near its original location in East Hampton. The larger space transitions into a restaurant at night with fare by chef Molly Levine.
thepopupflorist, thesurflodge, llajohnson, carissasthebakery.
---
We'll see you next week with even more of South Florida's places to go!