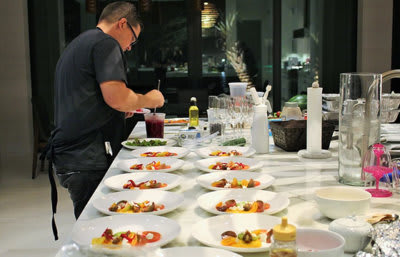 Ron Kerr, the chef behind Stuart's fabulous South Fork Kitchen & Bar, is starting the new year off with a bang. The Florida native who's cooked his way through restaurants from the Florida Keys to Palm Beach, is preparing back-to-back, exclusive dinners. The first on January 12 occurs as part of Kai-Kai Farm's popular, farm-to-table series with guest chefs who source its organic produce. His multi-course feast features a petite lasagna of turnip, Swiss chard and Gruyère, duck confit with plums, and glorified s'mores with chocolate ganache and toasted marshmallow ice cream. On January 16 at South Fork, he teams up with Champagne Tribaut for a themed dinner whose pairings include Blanc de Chardonnay with seared scallops and Marcona almonds, as well as Cuvée René with lavender smoked duck.
8006 SW Kanner Highway, Indiantown; 772.597.1717; kaikaifarm.com. 900 SE Indian Street; 772.247.7382; southforkkitchenandbar.com
---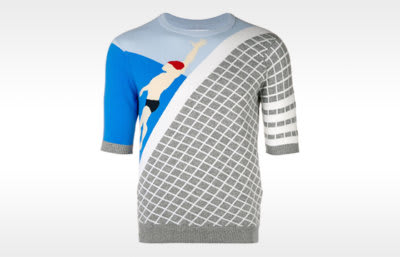 Thom Browne, the fashion designer known for quirky men's suits with cropped sleeves and pants, opened a boutique in Miami's iconic Moore Building. Only his New York and Tokyo locations surpass the size of the new, 3,000-square-foot flagship. Through a collaboration with architect Flavio Albanese, he pays homage to the neighborhood's thriving art scene by installing gray subway tiles throughout interiors and mobile wall panels fashioned from aluminum, glass and the brand's signature slat blinds. They designate sections for men's and women's clothing and accessories and morph for events. Vintage furniture by great 20th-century designers like Paul McCobb and Pierre Jeanneret dots the chic space. He's embracing local style, too, with exclusive items like sunglass colors and a women's print with retro swimmers, anchors and chains.
191 NE 40th Street; 305.603.8287; Click here
---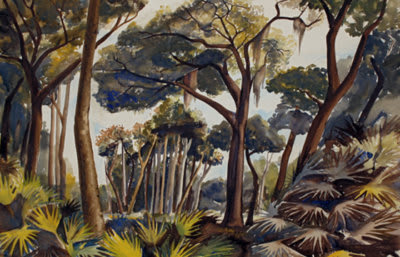 It isn't every day that the Boca Raton Museum of Art receives coverage in The New York Times, so its current exhibit must be utterly fantastic. Visitors can see what all the hoopla is about regarding "Imagining Florida: History and Myth in the Sunshine State" through March 24. The theme's most comprehensive show to date, it begins with some impressive numbers—more than 200 works spanning 300 years—to demonstrate how the sub-tropical locale has inspired artists. Guest curators Dr. Jennifer Hardin, the former chief curator of the Museum of Fine Arts, St. Petersburg, and Gary Monroe, a photographer, author and retired professor, chose works by Winslow Homer, Milton Avery, Louis Comfort Tiffany, Henri Cartier-Bresson, John Singer Sargent, Purvis Young, Garry Winogrand, and many more artists who depicted Florida's unique qualities.
501 Plaza Real; 561.392.2500;Click here
---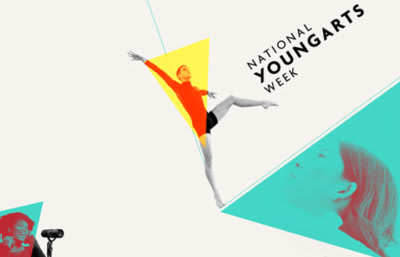 January usually means sticking to New Year's resolutions, but it's so much more to the South Florida-based National YoungArts Foundation. The nonprofit's annual YoungArts Week is its most treasured time of year, when dozens of teenagers are invited to take master classes in their respective disciplines including dance, film and opera, among a total of 10 options, by some of the biggest names in the business. They also get to perform, exhibit and screen their works as well as compete to receive funding to further their studies and careers. Ticketed performances are held from January 7-10 at New World Center (500 17th Street, Miami Beach), and each night focuses on different disciplines. The art exhibit opens on January 11 at the Young Arts Campus, where readings are also scheduled.
2100 Biscayne Boulevard; 305.377.1140; Click here
---
We'll see you next week with even more of South Florida's places to go!