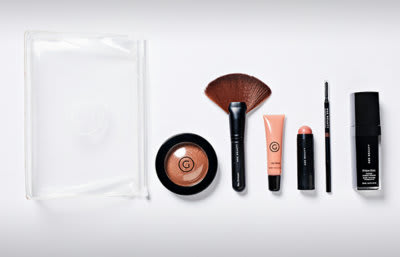 With summer in full swing and bags packed for long trips to exotic locales, it's time to lighten the load beauty-wise. Mrs. Mandolin, Mandolin Aegean Bistro's new lifestyle store, and Gee Beauty, the Toronto import in Miami Beach for luxury spa services, skin care and cosmetics, collaborated on the perfect travel kit to throw in your suitcase. The Endless Summer kit maximizes a natural, sun-kissed glow with everything you need to get ready in minutes without sacrificing glamour. The six-piece assortment features Gee Beauty's Prime Skin Tinted Power Primer, Golden Glow Bronzer, Fan Brush, Cheek Color Stick, Precision Brow Pencil and Super Gloss from its in-house, namesake cosmetics line. (The boutique carries products by several high-end beauty brands.) The kit is available exclusively through both retail partners
4218 NE Second Avenue; 786.420.5110; mrsmandolin.com
1845 Purdy Avenue; 305.868.3533; geebeauty.com
Foodie haunts Pao by Paul Qui and Eating House aren't usually associated with vegetarian fare. Their menus boast bone marrow, sea urchin and wagyu beef. But Pao's chef de cuisine, Benjamin Murray, pictured, and Eating House's chef, Giorgio Rapicavoli, are challenging themselves with a veggie feast at Pao on July 26. Dishes will be as daring as their regular recipes. Murray's favorite take on traditional Filipino ceviche with coconut milk, kinilawin, substitutes seafood with meaty jackfruit and hearts of palm. Rapicavoli reinvents salmon nigiri through smoked cantaloupe textured like fish and brushed with ginger oil and ponzu made with sudachi, a Japanese citrus similar to lime. They're collaborating on dinuguan, a Filipino stew traditionally made with pork and offal. Their twist uses maitake mushrooms, potato and red beets. Reserve here.
3201 Collins Avenue; 786.655.5600; faena.com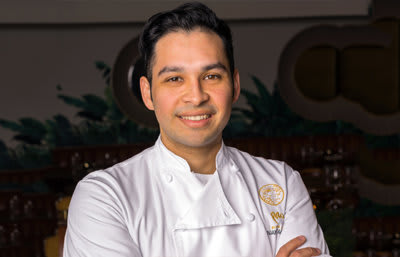 EVENING STAR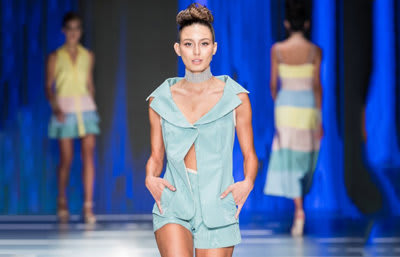 Glamorous women such as Deborah Norville and Sofía Vergara have worn gowns by Miami-based Rene Ruiz. The fashion designer arrived in Miami in the early Nineties and was instantly discovered for his Old-World talents including embroidery and bias-cut silhouettes. He founded an eponymous collection in Coral Gables, which continues to be carried at top department stores and specialty boutiques. This year, Ruiz struck out on his own from scratch with a totally new name and line. Rene by RR allows him to introduce sustainable practices such as reclaimed fabrics from the 20th century, while preserving his core construction like comfortable, built-in bustiers. Inspired by Valentino couture, he uses moire for sporty dresses and rompers in multi-colored pastels. His inaugural collection was a hit during Miami Fashion Week.
786.973.3669; renebyrr.com
LIQUOR LICKS
Hot summer days and nights give reason to gorge on icy treats. While children have their pick of popsicles and chocolate-dipped, soft-serve cones, adults can partake in something a little more decadent and gourmet. Located amid the Miami Design District's luxury shops, Aubi & Ramsa isn't your average ice cream parlor. The hybrid concept houses an elegant, fully-stocked bar for boozy ice cream cocktails. In addition to whipping up onsite concoctions, the founders developed a method to freeze liquor for pints of ice cream and sorbet in flavors infused with spirits, wine and beer. A few are chocolate with Macallan 12-year single malt Scotch, strawberry with Veuve Cliquot rosé, and passion fruit with Maestro Dobel Diamante tequila. Take home a few for your next dinner party.
172 NE 41st Street; 305.946.9072; aubiramsa.com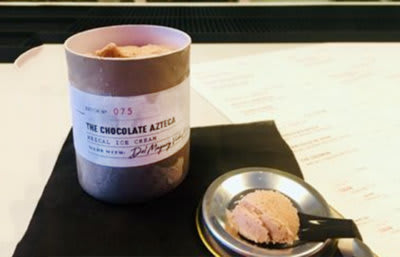 We'll see you next week with even more of South Florida's places to go!