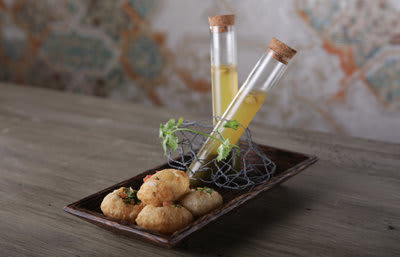 South Florida's ethnic palate is growing more adventurous with the arrival of new Indian restaurants. India is a massive country, and each region has its own cuisine from ingredients to spice quotient. At Fort Lauderdale's Moksha Indian Brasserie, Michelin-starred chef Christopher Corda homes in on small plates from his native Mumbai. He cooked at Tamarind in New York City's TriBeCa neighborhood before relocating to Florida to found Saffron and Tanjore restaurants in Pinecrest and Boca Raton, respectively. Rather than the dated buffets at traditional Indian eateries, he opts for made-to-order dishes with fresh produce and spices. Seasoned with 25 spices, lamb chops are served with yogurt and cashews. Scallops replace typical mussels in the seafood dish moilee, a classic, creamy sauce heated with red chiles, turmeric and tamarind. As another twist, there's a large cocktail program with matching lounge decor. Miami Midtown newcomer Maska is also helmed by a Michelin-starred chef. Hemant Mathur is the first Indian chef to receive the honor in the U.S., and the same goes for his former New York restaurant, Devi. He excels in tandoor cooking, which uses a clay oven for everything from prawns to king oyster mushrooms. His huge, mouthwatering menu could take all summer to sample. The same group expanded next door with Cho:Tu for Indian street food representing six regions around India. Savor snacks like lentil doughnuts and curry with coconut chutney or lamb and pea-stuffed samosas. Cool off with a whipped mango lassi.
2823 East Oakland Park Boulevard; 954.314.7349.
3252 NE First Avenue; 786.971.9100; . 786.628.2517;
---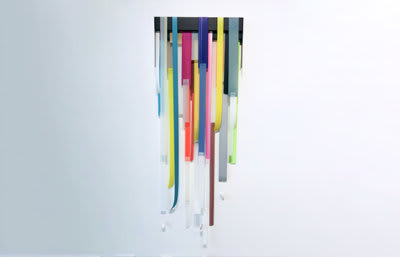 Here are a couple art shows to check out. From public artworks to alternative art spaces, the Miami Design District has supported artists from the very beginning. It recently introduced Space S/223 for complimentary exhibits that rotate on a monthly basis. Cristina Lei Rodriguez, Latin for Glory (a.k.a. Gloria Hernando) and Andrés Ferrandis, a Spanish, part-time Miamian whose multimedia works are on view through June 27, have participated so far. It's the final weekend to catch New York and Vienna-based Judith Eisler's solo show at Gavlak Gallery's Palm Beach branch. "Long Distance Love" features her new series of paintings and drawings culled from photos including paused cinematic images. The works continue her exploration of cinematography's dramatic lighting and film plotlines' psychological tension.
151 NE 41 Street, Suite 223; . 340 Royal Poinciana Way; 561.833.0583;
---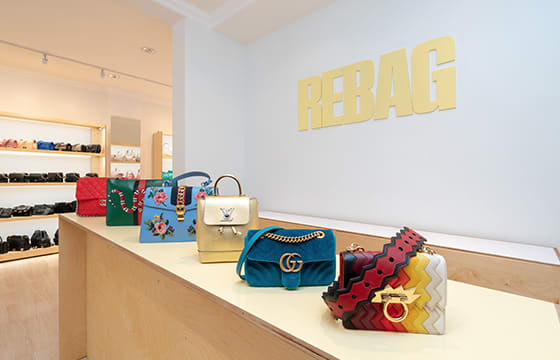 A handbag collector's fantasy turns into reality at Rebag's new Miami store. The digitally native luxury resale concept operates six boutiques in New York and Los Angeles but saved its 2,800-square-foot flagship for Florida. Famous for a wall of Hermès Birkin bags, the company also offers a wide array of investment savvy picks from Gucci, Louis Vuitton, Chanel and more designer labels. Its largest location also boasts a lounge to wait while attendants inspect and authenticate one's bags and small leather goods. Once they determine the bag's worth, clients have the option for cash payments or to reinvest in another bag. Sign up for Rebag Infinity to get a new resale bag every six months or less; simply return your purchase for a 70-percent refund applied toward the next bag.
140 NE 40 Street; 844.373.7723; Click here
---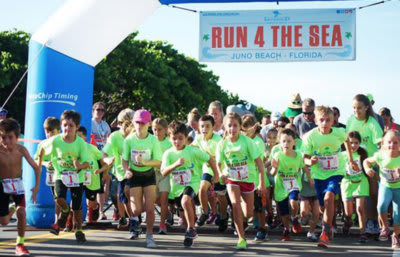 Runners, take your marks: The eighth annual Run 4 the Sea race traverses Juno Beach's scenic stretch of AIA on June 15. The four-mile course, which is also open to walkers, begins at 7 a.m., followed by a one-mile Kids Fun Run at 8:15. Parents are welcome to cheer on their little ones from the sideline or join them. Stay for a post-race celebration with breakfast accompanied by DJ tunes, family-friendly activities and an awards ceremony. Each runner receives a souvenir T-shirt, finisher medal and gift bag, too. If you already have plans and aren't able to make it, you can still support Loggerhead Marinelife Center's conservation mission. Select the virtual racer entry to run four miles at your convenience. Register .
14200 US Highway 1; 561.627.8280;
---
We'll see you next week with even more of South Florida's places to go!