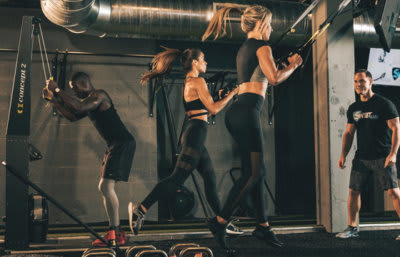 Sunset Harbour claims so many high-end fitness studios that it's hard to imagine anyone could bring something new to the table. But professional trainers Matthew Miller and Cody Patrick think they've got the solution to time-crunched schedules, not to mention excuses to cut class. Their Sweat440 concept breaks down 40-minute circuit training workouts into rotating mini sessions. Rather than rush to class or skip altogether, attendees simply join during any 10-minute interval when a new exercise starts (hence 4 in 40). One can participate in as many sessions as desired, but their recommended length should do the job regarding a mix of cardio and strength building. Equipment ranges from rowers to sleds to battle ropes. Small class sizes further have the feel of group training for maximum results.
1916 Bay Road; 919.225.7811; sweat440.com
Following Zuma, Hakkasan and Chotto Matte, Miami has yet another celebrity-spotted Asian eatery from London. Novikov's highly international dining concept features a Japanese-Chinese menu from a famous Russian restaurateur, Arkadiy Novikov, who owns dozens of establishments from Moscow to Dubai. The Florida location marks his first U.S. venture. Since his background lies in seafood, he installed a fish market for diners to select their dinner and preparation style such as sashimi, wok-fried or robata-grilled. Other dishes are black cod rolls, Peking duck with royal caviar and wagyu sirloin with chili daikon. Orchestrating every detail to a T, he also commissioned Adam D. Tihany to consult on interiors. Design fans will recognize the name from the pages of Architectural Digest and tony properties like the Breakers Palm Beach.
300 South Biscayne Boulevard; 305.489.1000; novikovmiami.com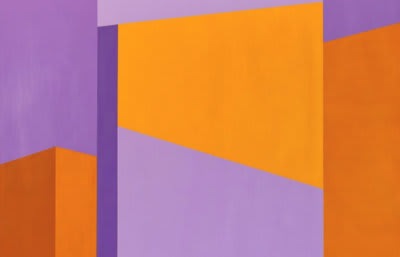 The long weekend provides a good window to catch up on art shows. At the ICA, Miami through September 23, "Terry Adkins: Infinity is Always Less Than One" promises a comprehensive survey of the New York-based artist's seminal, hand-wrought sculptures and rarely viewed installations. A Washington D.C. native, he gained recognition for exploring the collective rituals of musical performance and abstract portraits of forgotten African-Americans of note. Using sound as well (he's also a musician), his multi-media works offer elegiac legacies to under-represented people. Karen Rifas, a professor at New World School of the Arts in Miami, shares her minimalist artworks at the Bass through October 21. "Deceptive Constructions" mines 30 years in the studio including wood panels (pictured) and floor installations for her first solo show in a decade.
61 NE 41st Street; 305.901.5272; icamiami.org. 2100 Collins Avenue; 305.673.7530; thebass.org
Have a houseful of bored kids this holiday weekend? They'll be wide-eyed and possibly spooked at the Frost Museum of Science's new, interactive exhibit, "The Power of Poison: From the Depths of the Sea to Your Own Backyard." Since most children are introduced to lethal plants and potions through fairy tales, curators made sure to include relatable witches around bubbling cauldrons and even an appearance by Snow White in her glass casket. Minding its mission, the museum also teaches viewers about poisonous flora and fauna from around the world, some of which are found in Florida. Featured venomous species are poison dart frogs and Brazilian wandering spiders. Live presentations broaden the scope like poison's contributions to forensic science. Tour its largest show to date from May 26 to September 3.
1101 Biscayne Boulevard; 305.434.9600; frostscience.org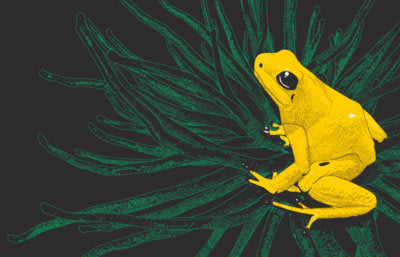 We'll see you next week with even more of South Florida's places to go!