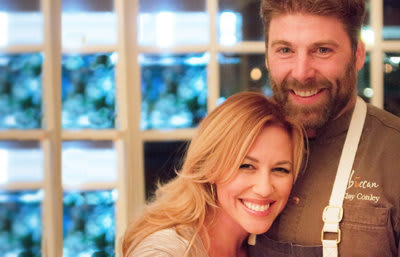 ONE SIR asked Palm Beach publicist Averill Conley to curate its first local's guide for South Florida. Considering she's also the wife of chef Clay Conley (Buccan, Imoto, Grato), you can bet dining's on her list. Read on for her tips.
"We like to canoe, hike and bike around Riverbend Park. There are even equestrian trails, and the kids get a kick out of the old sawmill and seeing alligators and turtles."
9060 Indiantown Road; 561.741.1359; Click here
"For date nights, we'll book a table at La Sirena. It's old-school Italian, and every dish by chef Marcello is melt-in-your-mouth delicious. On casual nights, we go to Coolinary Café, whose Parched Pig bar is conveniently located next door."
6316 South Dixie Highway; 561.585.3128; Click here. 4650 Donald Ross Road; 561.249.6760
"I always need gifts, and my go-to places are Norcross Boutique and Shoppe 561. The first has everything from planters to invitations to swimwear. Shoppe 561 is next to Grato, and Clay teaches cooking classes there. We love the owner, Janelle, who focuses on locally made items and donates proceeds to the nonprofit Place of Hope."
5023 South Dixie Highway; 561.547.4769. 1905 South Dixie Highway; 561.557.7278; Click here
"Live music venue Funky Biscuit hosts 'Rock and Roll Playhouse Presents,' a traveling series for children. It's so cute to watch kids on the dance floor, and they lead them in interactive moves with ribbons and balls. Our family is attending the special Father's Day concert."
303 SE Mizner Boulevard; 561.395.2929; Click here
"Another family favorite is Sugar Sand Park for the huge playground and carousel. The kids can run around forever, and we like how it stimulates their bodies and minds. There's also a science museum."
300 South Military Trail; 561.347.3900; Click here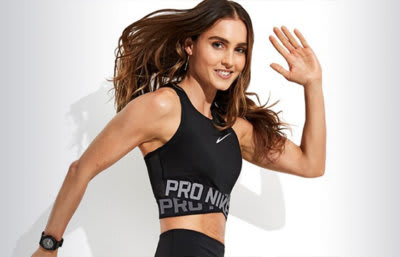 Some of the biggest names in wellness are descending on the Miami Design District's Paradise Plaza this weekend. The Retreat, an annual health and wellness festival from May 3-5, combines intense fitness classes, self-care workshops, and fashion runway presentations by athleisure designers. Talent includes Australian yoga instructor Sjana Elise Earp; Erica Korman, a psychotherapist turned internationally renowned psychic medium; Gina Grant, who's leading a heart-thumping hip-hop dance workout, and Kirsty Godso, a Nike master trainer whose claim to fame is the "PYROGIRLS" high intensity interval training (pictured). Prepare to sweat, but make sure to RSVP first.
151 NE First Street; theretreatmiami2019.Click here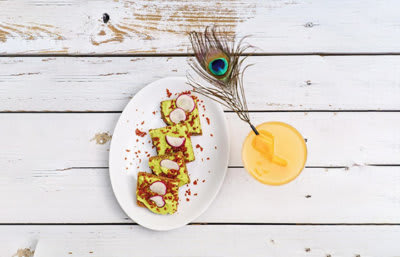 Fort Lauderdale is set for a new, fast-casual luncheonette by the same husband-and-wife restaurateurs behind local dining and drinking destinations such as the Wilder, Rhythm & Vine and the Whole Enchilada. The couple plans to unveil Boulevard Kitchen + Juice Bar next week. The healthy breakfast and lunch spot addresses special dietary needs, too, so bring on the gluten-free and keto requests. With its charming terrace and chic décor of exotic tiles, white marble and Floridian foliage murals, it won't be long before it's a neighborhood hangout for residents of nearby Victoria Park to downtown professionals.
701 East Broward Boulevard; 954.530.1793; Click here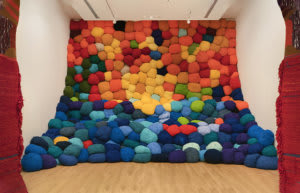 Textile artist Sheila Hicks has come a long way since she left her native Nebraska for a career in Paris. The octogenarian has exhibited at the Centre Pompidou in her adopted city, the High Line in New York and the Venice Biennale. Nearly a decade after her last solo retrospective in the U.S., Hicks is the focus of a major show at Miami Beach's Bass museum through September 29. "Campo Abierto" (Open Field) stands out for its wide array of large-scale works on loan from institutions as well as for their formal, social and environmental aspects that have been rarely examined within her oeuvre.
2100 Collins Avenue; 305.673.7530; Click here