---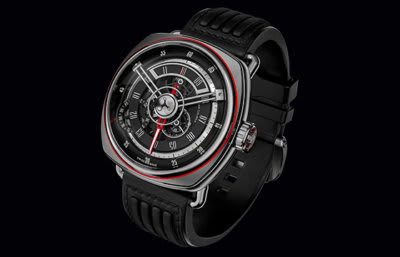 The holidays came early to St. Regis Bal Harbour. Guests don't have to cross the street for Bal Harbour Shops since Chronus Lifestyle Influencer Gallery opened in the resort's lobby. Its founding gem dealer David Veitsman hatched the idea for a fine watch and haute jewelry store after vacationing at his favorite spot to escape New York winters. He built a beautiful gilded cage, too, to capture crowds. Softened by dove gray suede, it's appointed with high-tech capabilities like LED screens to whisk clients away virtually to exotic lands and famous landmarks. The lengthy buildout took years but was worth it to the St. Regis patron whose international clientele comes through often. He constantly refreshes product including the Twenty-One model from Rebellion Timepieces, pictured here, so they'll never get bored.
9703 Collins Avenue; Click here; Visit Us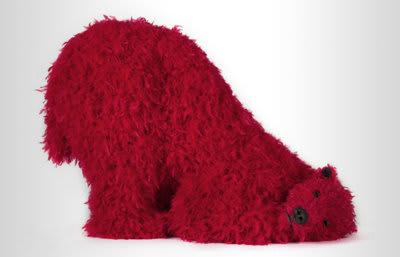 The Bass recently premiered two of its three Art Basel exhibits. Everyone's a kid when it comes to Paola Pivi's whimsical artworks, especially her life-size polar bears covered in neon feathers in lieu of fur. The Italian artist and Venice Biennial participant who's represented by Galerie Perrotin studied taxidermy for the series. "Art with a view," her solo show that runs through March 10, 2019, was curated by Creative Time executive director Justine Ludwig. Other iconic works like pearls cascading down canvases and a 65-foot inflatable ladder are displayed alongside new works. On view through April 21, 2019, Aaron Curry's "Tune Yer Head" presents new and recent works. The Los Angeles-based Texan draws from diverse inspiration—Picasso, cartoons and skate culture—for his sculptures, paintings and collages.
2100 Collins Avenue; Click here; Visit us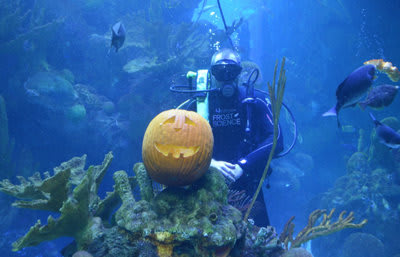 A slew of seasonal events is peaking like fall colors this weekend. Jupiter Beachtober Fest pops up in Carlin Park (400 Florida A1A) on October 27-28. Family-friendly concerts, a cornhole competition and Germanic fare as well as barbecue have an old-fashioned appeal. Get the kids moving and outdoors with the Haunted Hike in North Jupiter Flatwoods Natural Area (3377 Church Street) on October 26, from 6-9 p.m. Depending on your fear factor, choose between truly terrifying or fun and educational trails. Reserve here. Frost Science's Spooky Slime activity on October 27 sold out quickly, but families can still attend its Spooky Science Monster Mash the same day with live science shows to underwater pumpkin carving. Wear a costume and tour the new "Creatures of the Light: Nature's Bioluminescence" exhibit.
Visit us; 1101 Biscayne Boulevard, Miami; Click here; Visit us
After establishing LIV, Planta, OTL, Komodo and Happy Place Donuts, Miami-based hospitality entrepreneur Dave Grutman is taking his celebrity wrangling talents to new heights. He's partnering with Pharrell Williams to launch Swan and Bar Bevy, all-day hangouts inspired by Parisian hot spots for international jet setters. His impressive team includes French chef Jean Imbert, whose menu specializes in healthy, light small plates, Kobi Karp for architecture, Raymond Jungles for landscaping, and Ken Fulk for interiors. The latter's shell pink and jade green palette makes everyone look good, while the pewter-topped, horseshoe-shaped bar will pack them in come Basel. David Downton's fashion illustrations decorate cozy banquettes, or head upstairs for the lounge's tented Moroccan vibe complete with velvet, zebra stripes and a brass drum. It debuts the first week of November.
90 NE 39th Street; Click here; Visit us
We'll see you next week with even more of South Florida's places to go!