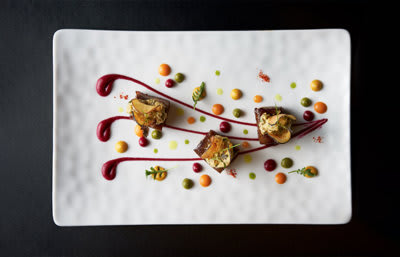 The culinary fantasy founded by the late French master chef Joël Robuchon has planted deep roots in Florida. Two of three slated dining concepts originated by him or his long-time protégés premiered in the Miami Design District's Paradise Plaza. L'Atelier de Joël Robuchon, which operates in New York, Paris and Tokyo, imports his signature, haute modern cuisine like pommes purée with sinful proportions of butter and langoustine cooked en papillote. Joël Robuchon USA culinary director Christophe Bellanca, who was tapped to oversee his mentor's legacy, adds new dishes like a wagyu ribeye cap with wild basil pesto and king crab with zebra tomatoes and wasabi tofu. Menus and service further draw from Spain's tapas and Japan's sushi bars, the perfect formula for Miami's international crowd, and may be ordered à la carte or in a variety of coursed menus including vegetarian. (Don't fill up on bread, whose three types are baked daily in-house and arrive hot out of the oven for each table.) Begin and end with dessert, since custom cocktails feature sweet ingredients from mamey to cacao. Architect Pierre-Yves Rochon, the visionary behind all L'Atelier locations, selected gleaming rosewood walls, red leather seats and black granite floors. He also designed the verdant concept for Le Jardinier directly below. The veg-forward restaurant with French techniques and gluten-free breads hails from New York. Enjoy the last of summer's flavors with a salad of watermelon, heirloom tomatoes and mint. An eggless merengue sings with blueberries and lemongrass, while drinks also brim with produce, such as grapefruit and jalapeño. Last but not least, Frohzen opens in October. We can't wait to dive into its gourmet icy confections from cakesicles to a chic twist on the classic ice cream sandwich with macarons.
151 NE 41st Street; 305.402.9070; 305.402.9060; Click here
---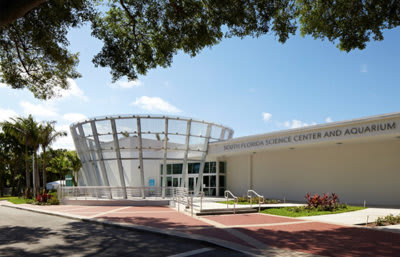 Though Miami's new Frost Museum of Science steals much of the limelight these days, it's well worth a trip to the South Florida Science Center and Aquarium in West Palm Beach. The Junior League founded the family-friendly destination, a boon for science geeks and parents especially on rainy days and school breaks. "Journey Through the Human Brain," a new permanent exhibit that's touted as the most comprehensive on its subject worldwide, recently premiered. The $2.5 million collaboration with other regional, brainy institutions, such as Max Planck's neuroscience research center in Jupiter, joins permanent displays about the Everglades and Atlantic marine life, among several. But come September 20, kids will head straight for their favorite comic book characters in "Hall of Heroes." Thankfully more educational than their movie counterparts, the exhibit's displays delve into the science behind the superpowers of the Hulk, Iron Man and other famous characters. One doesn't have to visit to show support, however. Lilly Pulitzer at the Gardens mall is donating 10 percent of sales on Sept 17, from 11 a.m. to 3 p.m.
4801 Dreher Trail North; 561.832.1988; Click here
---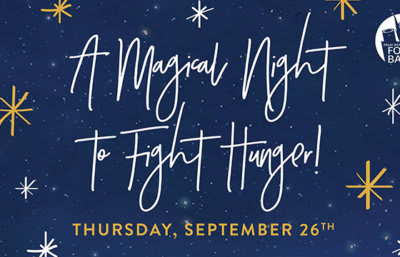 Palm Beach County is gearing up for food-related events for charity and initiatives to fill seats in summer. Helmed by chef Aaron Fuller, Aaron's Table & Wine Bar in Jupiter's Abacoa neighborhood hosts a professionals' networking brunch to benefit Florida Atlantic University's "Owldopt a Room" dorm program for students who have aged out of foster care. In addition to his popular sangria and mimosas, attendees choose from delectable breakfast items like chicken and waffles and white chocolate and blueberry pancakes. Reserve here Pencil in Palm Beach County Food Bank's Magical Night to Fight Hunger on September 26, too. The three-course feast is served al fresco (with winding tables like Outstanding in the Field's beloved farm events) at Downtown at the Gardens shopping center. Purchase tickets by Saturday's deadline here Flavor Palm Beach also takes place throughout the month. Check its website for special, prix-fixe lunches and dinners at 50+ participating hot spots such as Sant Ambroeus and Imoto.
1153 Town Center Drive; 561.855.2628; Click here. 11701 Lake Victoria Gardens Avenue; 561.340.1600; Click here | Visit us | Click here
---
One of the great pleasures of living along South Florida's Atlantic coast is watching the glorious moonrise. Scheduled for September 14, the next full moon is also a harvest moon due to the pending fall equinox. Many places host full moon parties—Morada Bay's event in the Florida Keys being one of the most well-attended—and now the Miami Beach Edition hotel is launching a similar monthly soirée on Saturday at 7 p.m. It's all about the beach setting, so expect daybeds, fire pits and stargazing with a resident astronomer. Guests will be wined and dined as well with spiked juices and healthy bites like a veggie version of a BLT with black bean patties, mushroom tacos with mole sauce, and Mexican-style corn on the cob. Celebrating the wellness movement, organizers are offering DIY sage kits and a pop-up boutique for Modern Om jewelry. Miami Beach has a long history of bohemian full moon parties, and the hotel honors them with performances by professional drummers and tribal dancers. Reserve here
2901 Collins Avenue; 786.257.4500; Click here
---
We'll see you next week with even more of South Florida's places to go!