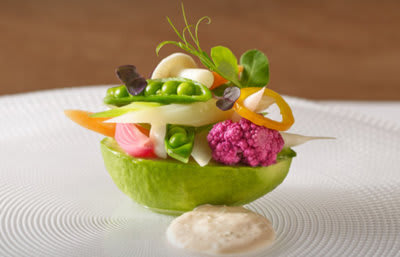 Miami's top-tiered toques are beginning to rival its starchitects. Following in the footsteps of José Andrés and Daniel Boulud, Thomas Keller sailed into town with the Surf Club Restaurant. Though the three Michelin-starred chef rose to fame for his Napa Valley and New York fine dining establishments like the French Laundry and Per Se, the Florida move makes sense due to his Palm Beach upbringing. It departs from his haute formula with classic dishes in a casual beachside setting reminiscent of the club's 20th-century heyday when oysters Rockefeller, chops and lobster thermidor ruled menus. Foodies be forewarned that Fire and Ice, essentially a pickle plate, and a soft-boiled egg oozing with the house's Ossetra caviar and crème fraiche are about as adventurous as it gets here.
9011 Collins Avenue; Click here; Visit us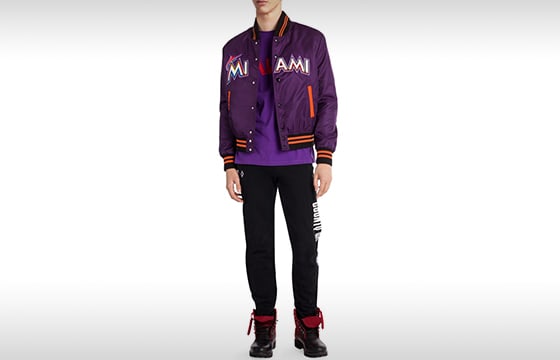 The men's style scene is loaded with special product. Saks Fifth Avenue's Brickell store hosts a personal appearance by plane-hopping party starter and creative director Marcelo Burlon for his namesake "County of Milan" collection today. The occasion celebrates his new Major League Baseball capsule collection of Miami Marlins T-shirts, hoodies, shorts, caps and outerwear such as a satin bomber jacket, pictured. Orlebar Brown, a British resort wear brand that operates locations in Brickell and Palm Beach with expansion plans for Bal Harbour and South Beach, launched a 007 capsule collection of swim trunks. For prints, it mined the James Bond archive at EON Productions for original promotional materials like theater lobby cards depicting Dr. No's iconic beach scene. Other films featured are Thunderball, Live And Let Die and You Only Live Twice.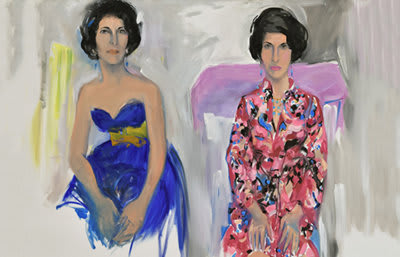 NSU Art Museum Fort Lauderdale celebrates six decades with its first comprehensive installation. Exhibited in more than 28,000-square-feet of galleries from September 9, 2018 to June 30, 2019, "Remember to React: 60 Years of Collecting" gives an excellent, two-part overview of the institution's evolution. Co-curators Bonnie Clearwater and Sunny Kaufman selected its title from a new acquisition by Jenny Holzer; they saw a link in an embossed plaque from her 1984 Survival Series as a call to interact with the works and the world in general. Their visual narrative highlights the collection's strengths and new directions including troves of works from the Cobra group, Cuban artists, Mexican Revolution motifs, Pop Art and contemporary. Pictured here is Elaine de Kooning's double portrait in oil of Selima Stavola.
One East Las Olas Boulevard; Click here; Visit us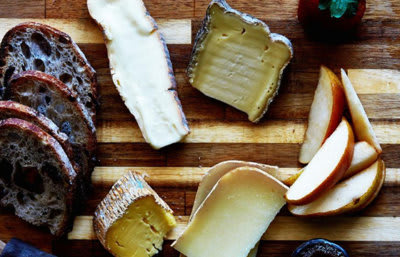 Hampton Forks, Jupiter's go-to source for catering, artisanal cheeses and prepared meals, is gearing up for season. Chef owner Chris Marshall is en route from his summer gig in East Hampton to host special dinners here this month before officially reopening his gourmet shop in October. He has cooked at restaurants from Rialto in Boston's Charles Hotel to a stage at New York's Gramercy Tavern. On September 14, join him for Taste of the Hamptons, a farm-fresh repast paired with pours curated by the Vine Post store and tasting room in Juno Beach. Howard Freedland of Seaview Imports co-hosts a five-course dinner with reserve wines on September 21; after a Black Coral Rum welcome drink, guests will be treated to its 2013 red and white Châteauneuf-du- Pape, 2013 Domaine Belleville Puligny-Montrachet, 2011 Caliterra Cenit and more.
185 East Indiantown Road; Click here; Visit us
We'll see you next week with even more of South Florida's places to go!