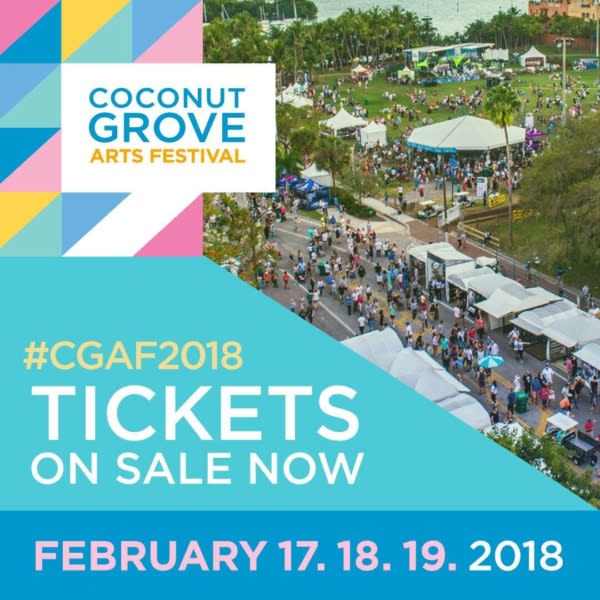 Looking for another reason to move to Coconut Grove? Other than the breathtaking scenery, gorgeous estates, and the many lovely attractions, there are also fun events, such as the Coconut Grove Arts Festival. It is one of the largest outdoor arts festivals held in Florida The festival is an annual, three-day outdoor event that is held on the weekend of Presidents' Day. It's a festival created to celebrate beautiful art, lovely music, and mouth watering food.
The festival is organized by the nonprofit, Coconut Grove Arts and Historical Association, with the goal of nurturing the future generation of artists. The proceeds from the festival are used to fund year-round programs, that helps touch the lives of many aspiring artist and create a positive effect on the whole community. Ever since the association has been established in 1963, they have already awarded hundreds of scholarships to students that attend fine arts programs in the local schools.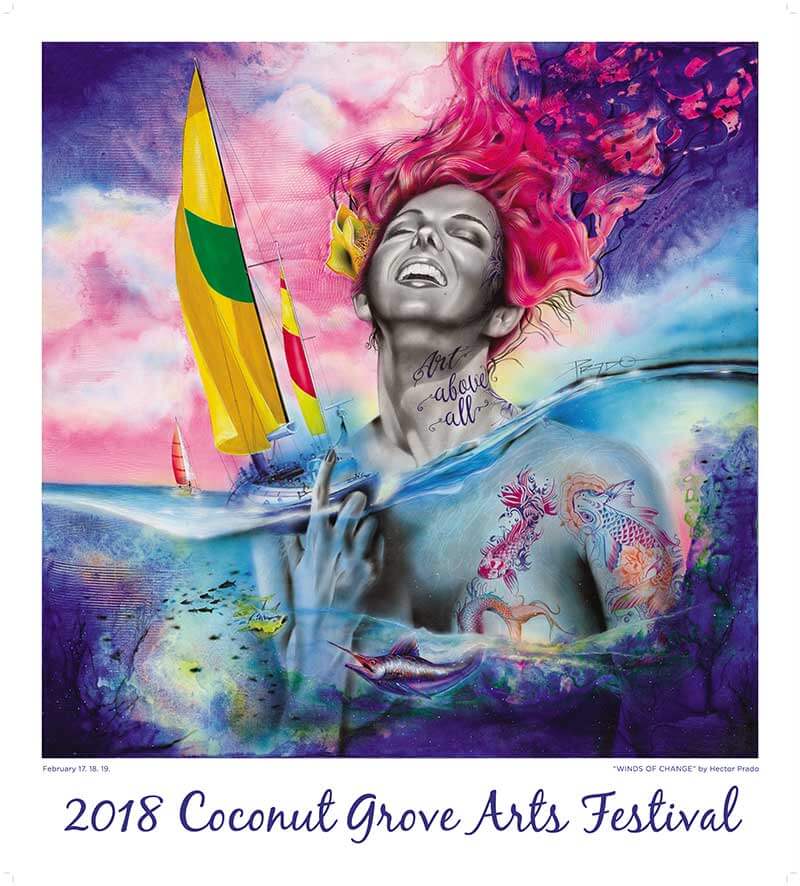 The festival is also know for it's annual poster, and this years rendition is perhaps it's most dynamic yet. Created by Artist Hector Prado, the poster titled "Winds of Change" was unveiled at a Jan. 18 reception at the Sonesta Coconut Grove Miami. Prado, born and raised in Colombia, states "the vision for this year's poster depicts the winds of change that can move clouds and make the waves of the sea roll in a frenzy of exuberance and beauty," according to a festival news release Previous festival posters have been created by artists including Guy Harvey, Maria Reyes Jones, Jacqueline Roch, Xavier Cortada, Clyde Butcher, Rick Garcia, Lisa Remeny and Romero Britto.

Events like this, makes Coconut Grove one of the most sought-after places to live in all of South Florida, Coconut Grove may be a small village, but what it lacks in size, it makes up for in beauty and historical value. It is a center of art, culture, and entertainment that will entrance you with the promise of class and sophistication.
Now that you're interested in Coconut Grove luxury real estate, you might be wondering where can you find your new dream home? Well, we at the Jill Penman Group are here to help you.
The Jill Penman Group is a leading Miami realtor, which provides expert guidance in real estate throughout Coconut Grove, Coral Gables, South Miami, Pinecrest, Key Biscayne, Brickell and Downtown Miami.
Jill Penman has been in the business for more than 15 years, and was even recognized by the Real Deal South Florida and ranked as one of Miami's Top 30 real estate brokers. Her innovative approach to lifestyle marketing and all her experience of everything concerning Coconut Grove real estate makes her the best choice.
Jill herself has been a longtime resident of Coconut Grove where her four children have attended the local schools from Pre K up to high school. This tells you just how great it is to live there, and the Jill Penman Group is the one that can help you find the best real estate in this already great town.