Not yet ready to dine indoors, here are my September pics for some great outdoor dining settings that have either permanet sizable outdoor dining areas, or have created new spaces to allow for proper el afresco dining!
1. Bellini @ Mr C Hotel | Upscale Dining with a View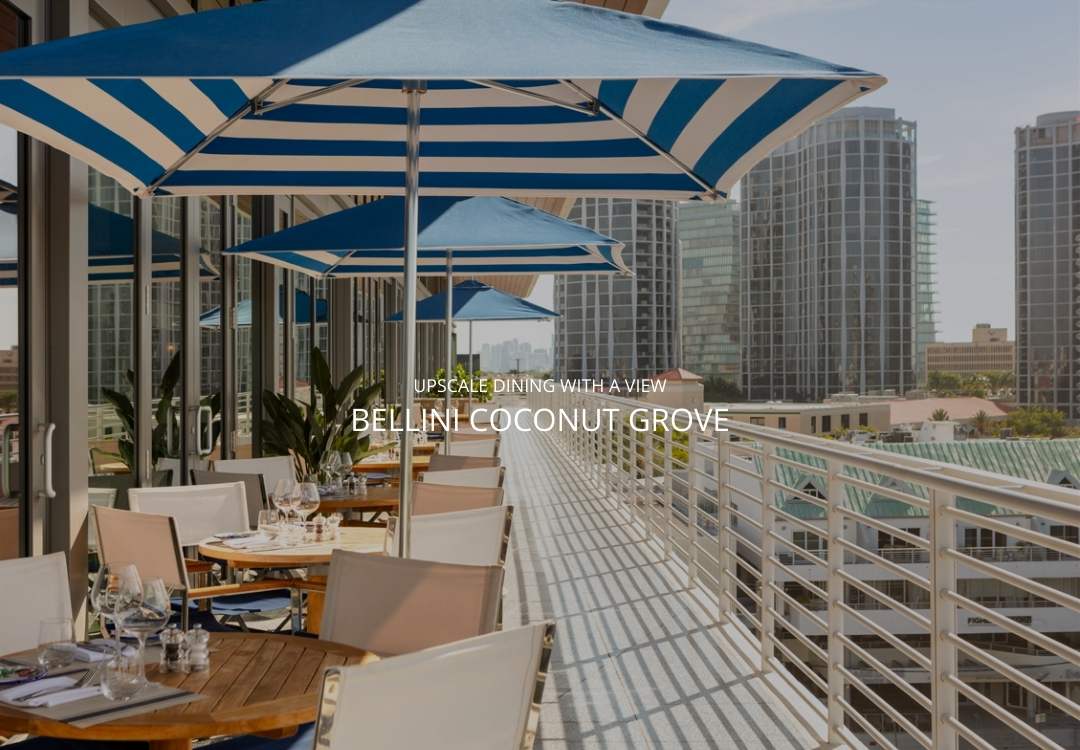 2988 McFarlane Road
Coconut Grove, FL
(305) 800-6672


I adore the food, staff, interior design and decor of this restaurant. Belini and Mr. C's Hotel are amazing additions to the Grove. Such a lovely setting and fabulous views of the water! Great place to have lunch by the pool and do a staycation!
2. Tigertail + Mary | Patio and Garden Perfection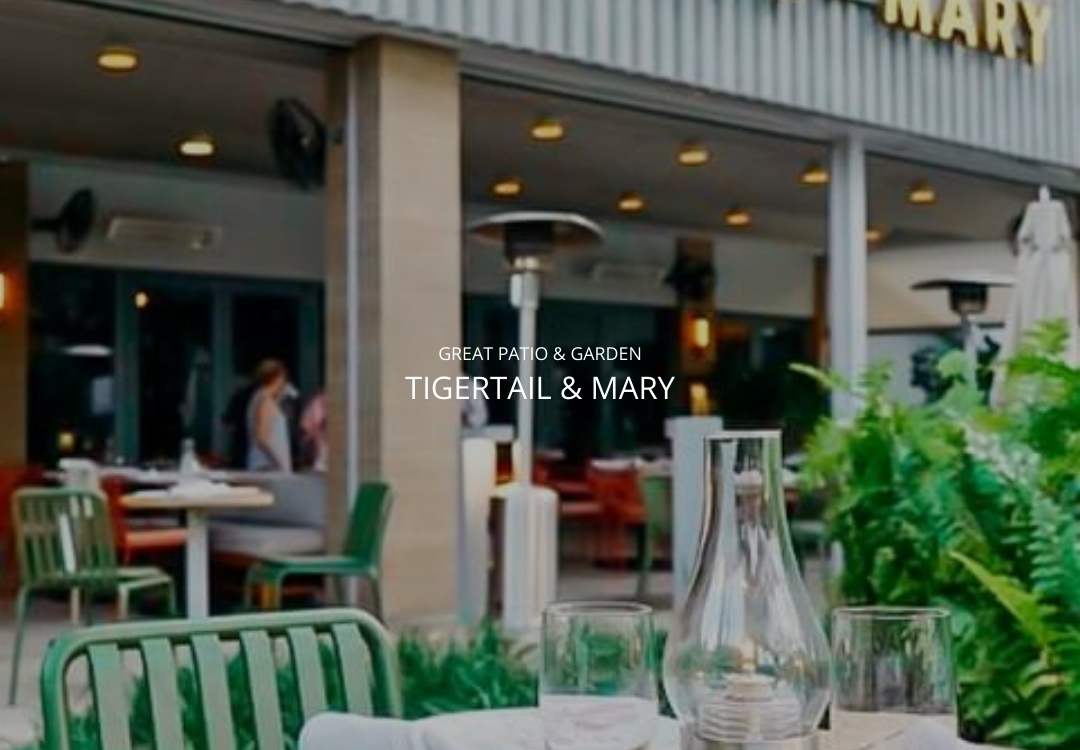 3321 Mary Street
Coconut Grove, FL
(786) 871-4775


If you didn't make it to Tigertail + Mary before COVID, you finally have your chance. Opening again it will be a hot spot for sure since the food and bar venue is on point! Michael Schwartz will not disappoint with his creation connected to Park Grove Towers.
2. Titianic Brewery | Pop-up Beer Garden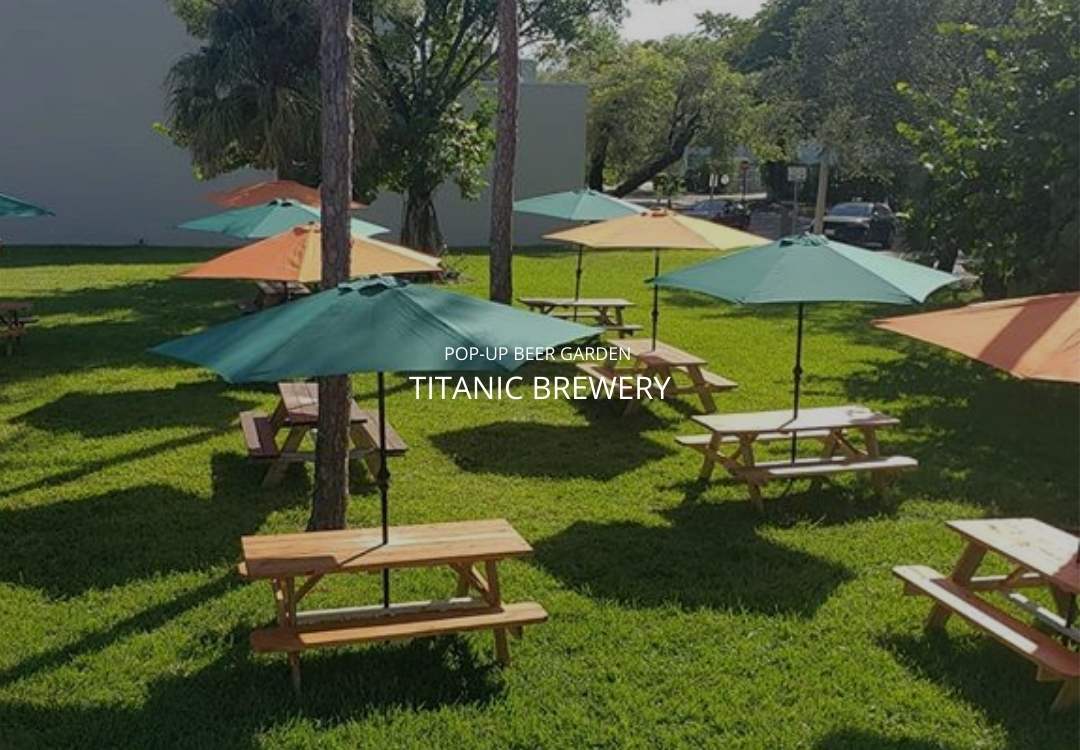 5813 Ponce de Leon Blvd
Coral Gables, FL
(305) 667-2537
Owned by our friend, Kevin Rusk his craft brews will leave you wanting more! How great is his outdoor tables to create a pop up beer garden? Who doesn't love a beer garden in the summertime?
3. Barracuda Grill | Street Takeover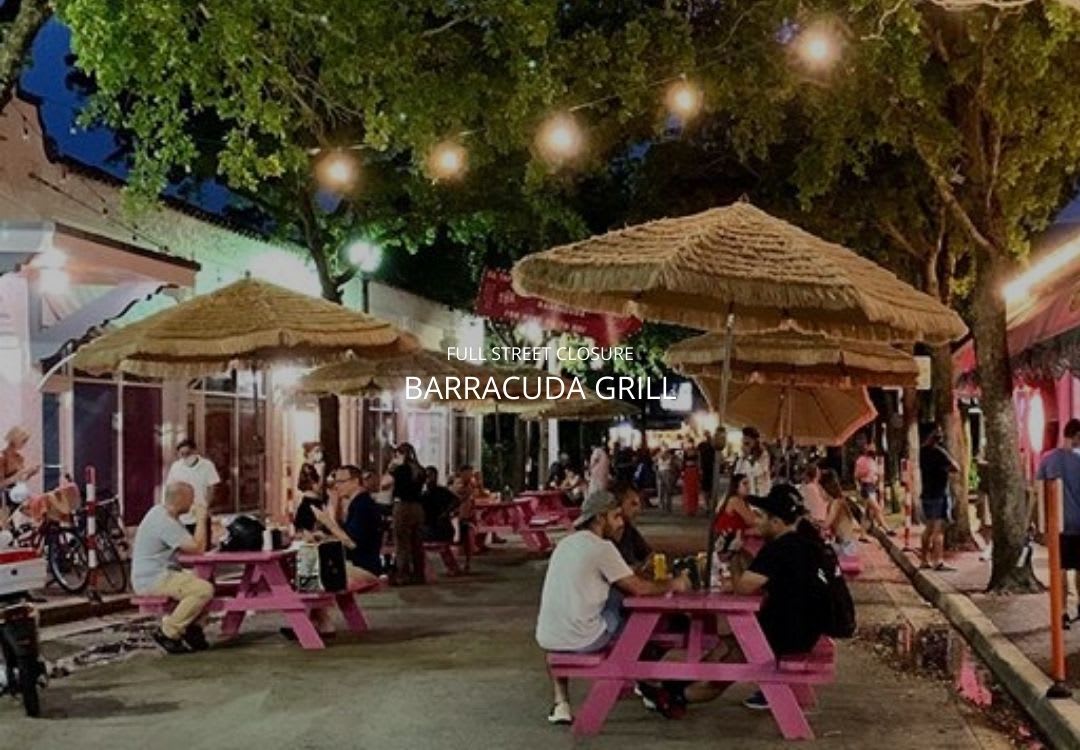 3035 Fuller St
Coconut Grove, FL
(305) 918-9013
Barracuda's pink wooden picnic tables is reminiscent of the Keys if you ask me! Love a hidden little street with no traffic. I heard they will keep this street closed which is a great idea to me even in 2021!
4. Glass & Vine | Dining in the Park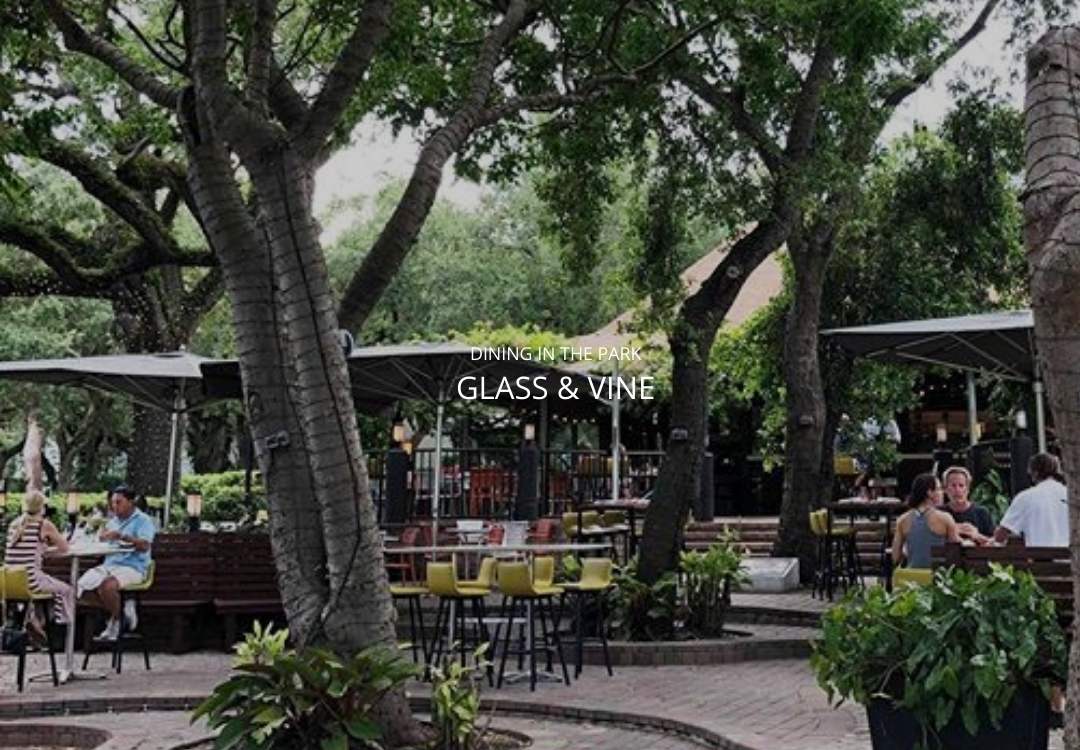 2820 McFarlane Road
Coconut Grove, FL
305 930-8434

Glass & Vine sits on the park and playground which is perfect if you have young kids who love to climb! Grab a bite, a libation and watch the kiddos play and swing! Closed due to Covid I am hoping the park opens soon but there is turf to run and scooter!
5. Kush by Spillover | Open Air Patio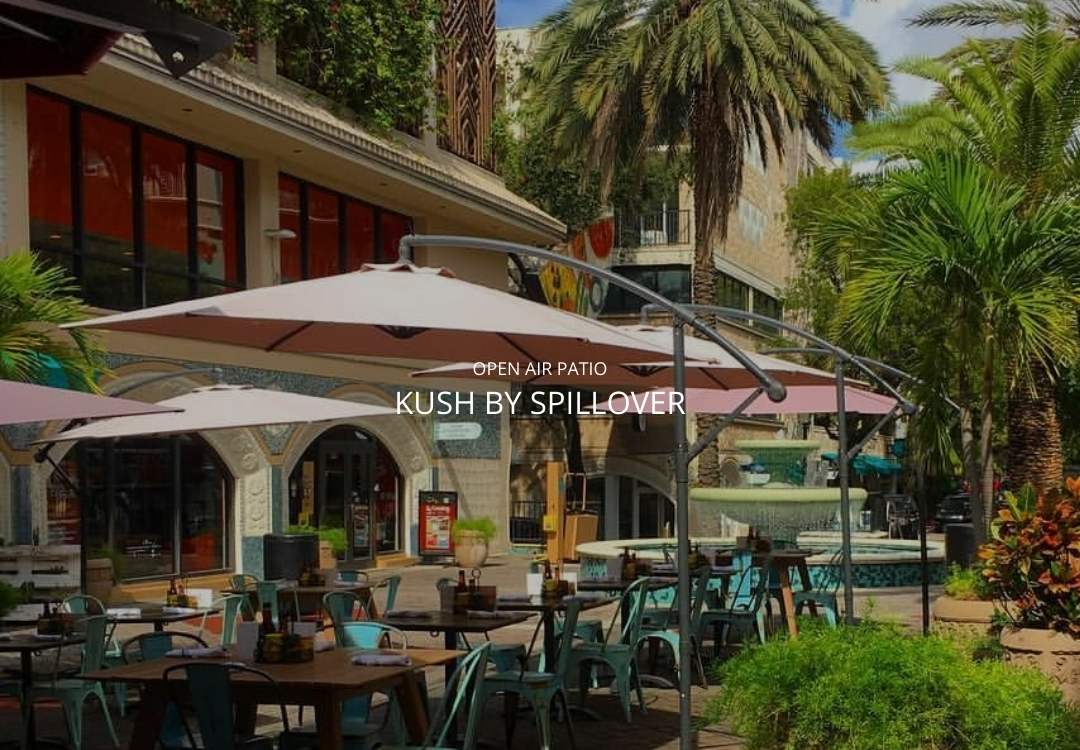 2911 Grand Avenue, Suite 400
Coconut Grove, FL
(305) 456-5723


Kush once known as Spillover offers the same great bites as Kush Wynwood. Also, Kush has brought back the famous Moose Juice from the Grove's earlier heyday. If your in the know, then you know what that's all about.
6. Redfish Grill | Natural Setting by the Bay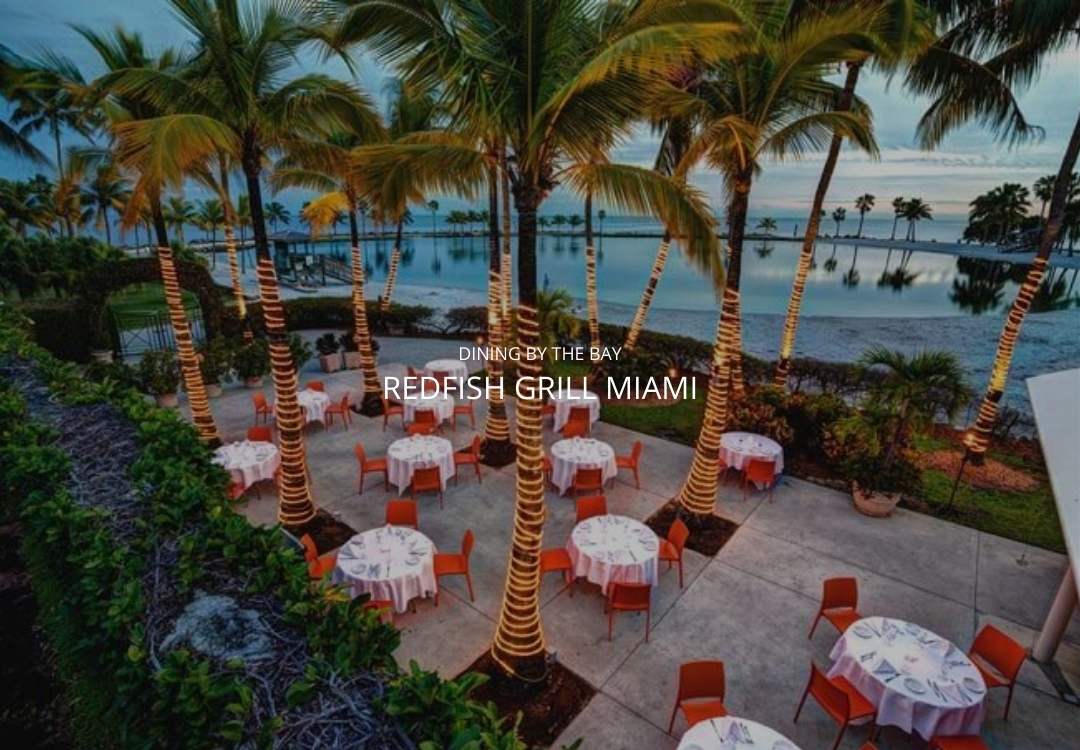 9610 Old Cutler Road
Miami, FL
(305) 668-8788


Always crowded this Matheson Hammock venue is finally open. I adore the crab cakes, tuna apps and fried fish. Hello tropical deliciousness. Chef Adrianne takes the flavors up several notches and this is the only waterfront dining in Coral Gables. Great sunsets and breezes make this dining spot a must try! Best to get a reservation.