The first quarter of 2014 continues to look bright. Jill Penman has been selected as a finalist in the Residential Agent category for the 2014 Real Estate Summit: The State of Real Estate and R.E.A.L. (Real Estate Achievers and Leaders) Awards Luncheon. Spearheaded by the Greater Miami Chamber of Commerce, this event is directed by an esteemed panel of judges selecting amongst a very competitive group of nominees. The results will be announced at the R.E.A.L. Awards luncheon on March 12th at Jungle Island, where each finalist will be recognized.


This luncheon will be the Greater Miami Chamber of Commerce's fourth awards ceremony celebrating the accomplishments of individuals and companies in the real estate industry. The organization expects more than 350 people to attend this networking & community event. We are thrilled that Jill Penman has been recognized as part of a top tier group of individuals who are setting the standards of excellence in South Florida real estate. Feel free to reach out to Jill Penman to receive her specialized real estate guidance at 305-807-9199.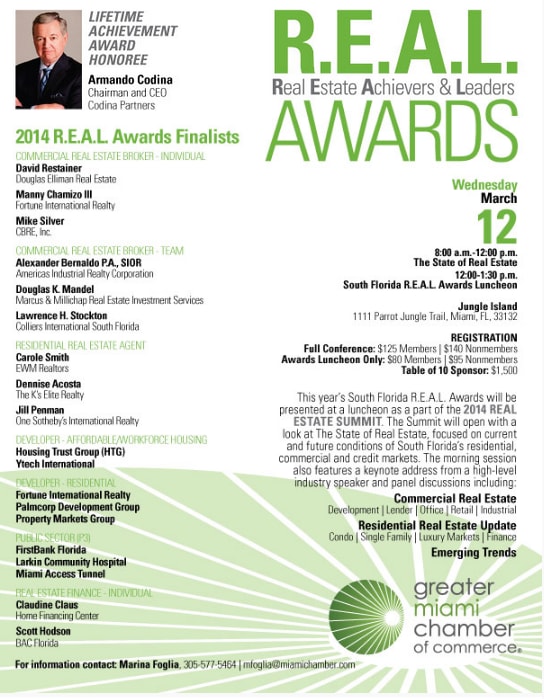 Work with a South Florida specialist as you explore real estate opportunities in the lovely community, call today for a buyer or seller consultation with the Jill Penman Group at 305.807.9199. Our philosophy is that bigger is not better, better is better. We focus on the results that matter most to our clients and look forward to working with you.