This Tuesdsay in light of all the spikes with Covid I am focusing on supporting my local eateries who I adore and love to support small businesses. Buying from our local independent cafes and restaurants is good for our Grove community and good for the economy. Our restaurant owners love what they do and they put so much passion into their businesses. They help provide our Grove hometown vibe that attracts folks from all over the world. Support your town, city and neighborhood.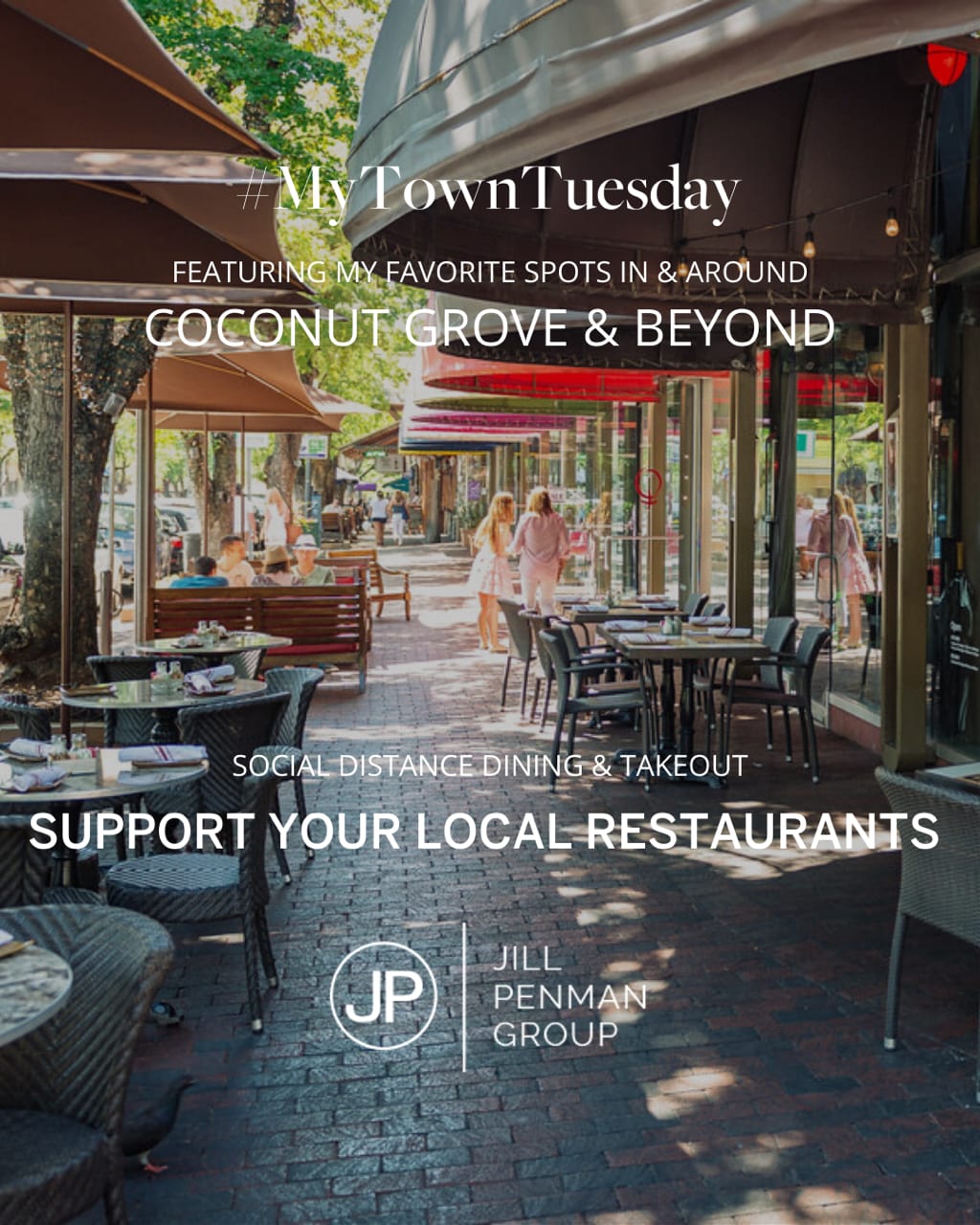 Take out is always a great option as well as eating outside with social distancing. We always love to do pizza and salad take out from Farinelli and Nave since it is fun to have pizza night and leftovers for the next day (if any lasts!). Farinelli has a great roasted branzino that pairs wonderful with roasted potatoes and asparagus! Nave has amazing pasta dishes as well as fresh seafood that melts in your mouth. If you visit me on instagram I list out some of my other favorites as well. Even before the Covid craziness we always loved getting Indian take out from Bombay Dunbar. Located on Florida in the heart of the Grove this is some of the best Indian food around!
#standforsmallbuisness #supportlocalbusiness #miamilife #mytowntuesday #jillpenman #coconutgrovemiami #coconutgrovefarmersmarket @panthercoffee @juicense @bombaydarbar @saporedimarecoconutgrove @navemiami @arietemiami and more!