Brickell City Centre news buzzed in Miami at the end of March and my firm, ONE | Sotheby's International Realty was at the center of it (read the Miami Herald article here). In an official statement last week, ONE | Sotheby's International Realty & Fortune International Realty announced joint ownership over the coveted sales and marketing assignment of preconstruction condominiums for Swire Properties Inc.'s massive development.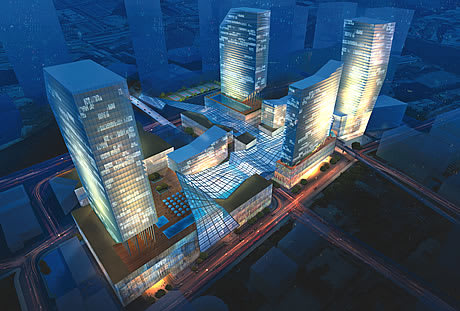 Brickell City Centre Plans
The high-profile $1.05 billion mixed-use development is currently under construction in downtown Miami. The building will span 5.4 million square feet of office, 820 residences, hotel arm, retail and entertainment space and underground parking. As the massive project positions itself in the heart of our financial district, its future impact on our community cannot be overlooked. I am thrilled to be a part of this project which will offer a great enhanced way of life for those seeking high end living, working, and entertainment environments. We will continue to community project milestones, including the pending official launch of sales!
Work with a Brickell and Downtown Miami specialist as you explore real estate opportunities in the lovely community, call today for a buyer or seller consultation with the Jill Penman Group at 305.807.9199. Our philosophy is that bigger is not better, better is better. We focus on the results that matter most to our clients and look forward to working with you.