Miami's dessert tray keeps growing. Up next: adorable, handheld pies baked with love at Pink Pie. Patrons of Yellow Green Farmers Market may be familiar with the pastry enterprise by two former New York chefs with South Florida ties. In addition to their weekend booth, the couple opened a bakery and coffee shop in Wynwood. Sweet options include signatures like key lime, guava cheese and salted caramel; seasonal fillings from passion fruit to corn; vegan, and gluten-free. Order a variety pack for gifts or to share with office mates along with growlers of cold brew or drip coffee. People without a sweet tooth can enjoy the savory selection's five onion, duck confit, and egg and cheese with North Fork wines. Their boundless creativity also begat pie milkshakes and pies'cream sandwiches.
170 NW 26th Street; 954.744.0214; pinkpie.com
South Florida music lovers are swooning for NYSW Jazz Lounge in Fort Lauderdale. Ever since he was a kid growing up in Memphis, birthplace of some of the best jazz and blues on the planet, Norwegian Cruise Line alum Miguel Pilgram has wanted to open a jazz lounge. He converted a historic building into a hub for his real estate office, subs and wings restaurant, and cozy jazz lounge, which has become known for its Asian-style salmon and chipotle black bean burgers as much as its house band, a trio led by saxophonist Marcus Mitchell. Headliners often pop by unannounced, such as Troy "Satchmo" Anderson (pictured), who sounds like the legendary Louis Armstrong. Musicians also perform during Sunday jam sessions, including the upcoming tribute to the Isley Brothers.
107 SW Sixth Street; 954.765.6141; nyswjazzlounge.com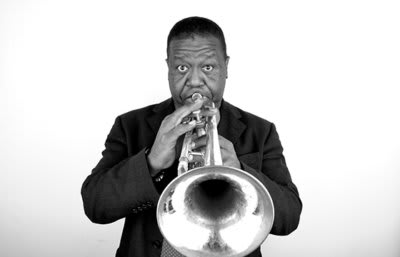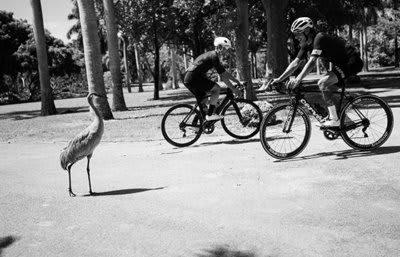 Rapha, London's luxury brand for men's and women's cycling fashions, is popping up in the Miami Design District from August 29 through the holidays. The team has already taken a spin around Miami, where they bumped into some wildlife (pictured) and even designed an exclusive capsule collection with pink accents. The fitness retailer refers to its stores as clubhouses, of which there are 23 worldwide, since they also serve as centers for local cycling communities such as hosting talks, screenings and group rides including events for women and all skill levels. Onsite cafes foster conversation, and concierges organize itineraries for cycling trips from Japan to Colombia. Rapha was attracted to Miami for its cycling initiatives like Morning Ride Cycling Club and Rush bike courier service and racing team.
3911 NE First Avenue; raphe.cc
Jon Sullivan is a fixture of Jupiter's hospitality landscape—being the general manager of Guanabanas, a hugely popular, open-air destination for Southern meets tropical fare and tiki drinks on the Intracoastal, will do that. He's also the wellness entrepreneur behind Modern Juice Co., a nearby cold-pressed juice and bowl bar, which only uses whole foods and homemade, non-sweetened mixers like almond mylk. Karessa and Zak Kernan run the new outpost in Stuart, where they're involved in health-minded family events from conservation nonprofit RiverKidz to the Children's Museum of the Treasure Coast's Fall Festival. From dozens of made-to-order options, their top sellers are Dr. Ken's Super 6 kale and carrot juice, the Hulk açai and spirulina smoothie and seasonal bowls starring mango with coconut or strawberries.
287 E. Indiantown Road, Jupiter; 561.320.9300; 2325 SE Federal Highway, Stuart; 772.291.2640; modernjuiceco.com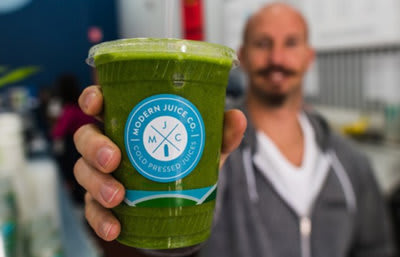 We'll see you next week with even more of South Florida's places to go!