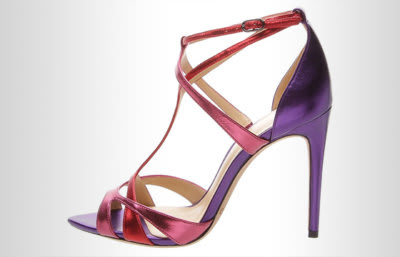 Brazilian shoe designer Alexandre Birman opens the second U.S. boutique for his eponymous label in Miami on November 8. The midcentury modern-inspired flagship in Bal Harbour Shops is more spacious than his New York store, which premiered earlier this year. Groovy, rose-colored seating and curved walls of wooden slats get shoppers in the mood for his ultra-feminine styles topped with sweet tiny bows and slim straps. Reese Witherspoon to Meryl Streep are among celebrity fans, while he also caters to a large Latin American following including Miamians who were exposed to his collection through the Webster and Capretto Shoes. The new location boasts a made-to-order program to customize colors, heel heights, materials and embellishment. The service is extremely popular with brides. Find his full resort and spring collections here.
9700 Collins Avenue; Click here; Visit Us
---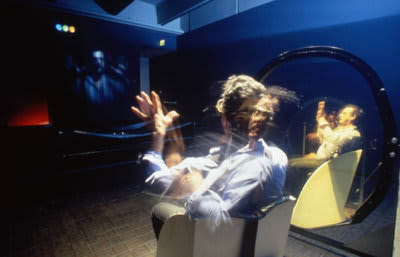 The Institute of Contemporary Art, Miami hosts a members' reception for two exhibits on November 1. "Larry Bell: Time Machines," pictured, is his first comprehensive museum survey in nearly two decades. On view through March 10, 2019, it features his iconic cubes, large-scale, transparent glass installations and rarely seen "immersive environments." A representative of West Coast minimalism and the Light and Space Movement, he's among a group of artists that uses surface materials and architectural forms as a means of expression rather than decoration. A complimentary conversation with LA-based curator, writer and teacher Jan Tumlir occurs on November 3, at 2 p.m. Mexican artist Manuel Solano's first solo museum show in the U.S., "I Don't Wanna Wait For Our Lives To Be Over," also debuts through April 14, 2019.
61 NE 41st Street; Click here; Visit Us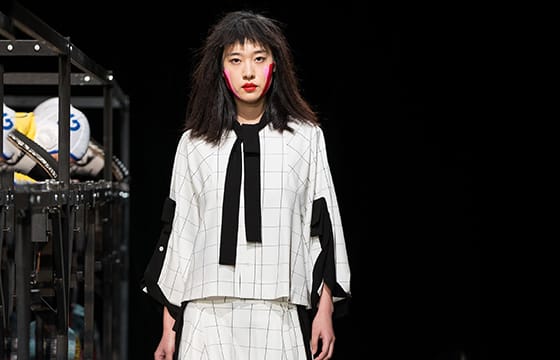 Holiday gift-giving stress is right around the corner. Make it easy and pop by Egan Miami Beach boutique's trunk show for local lines the Onikas and Kult Jewelry on November 7, from 5-8. Along with rose wines curated from the Cadillac Hotel's signature rose bar, the largest selection in Miami FYI, score items like the Onikas' collaboration with Buena Vista Candle Company in their exclusive scent, Afternoon Tea in Jaipur. Tenoversix, a multi-brand designer store in Miami's Little River, is going full-tilt with trunk shows too. Designer Maria Cornejo was in town today for her special appearance for fall/holiday looks, while Danish designer Henrik Vibskov, the sole Scandinavian to show at Paris Men's Fashion Week, is planning a shop in shop for Art Basel with a party on December 4 (pictured).
3925 Collins Avenue; Click here; eganday.com. 7338 NW Miami Court; Visit Us
The dessert world is dizzy about master pastry chef Antonio Bachour's pending shop in Coral Gables. The Instagram star's career trajectory is legendary, from his family's humble bakery in Puerto Rico, to winning his category's top accolade at the 2018 Best Chefs Awards from hundreds of entries. In between, he came to Miami thanks to St. Regis Bal Harbour before opening Bachour Bakery + Bistro in Brickell with a partner. When they decided to part ways, he created his dream pastry shop with 5,000 square feet, an observation window into his prep kitchen to watch the magic, gleaming display cases to pick out sweet and savory treats as if they were haute jewelry, and pastry workshops for those who want to try this at home. It launches this month.
2020 Salzedo Street; Click here
We'll see you next week with even more of South Florida's places to go!