A study by Credit Donkey recently assessed the viability of select Florida cities as a home for young professionals by measuring 3 important factors: median salary for college grads, percent of residents between 20-34, and safety. By taking figures from the US Census and determining the local scenes in major Florida communities, the report determined the top 10 locations for this younger set to put down roots. Coral Gables is ranked in the top 3, making it an extremely viable location for the under 35 to live and thrive.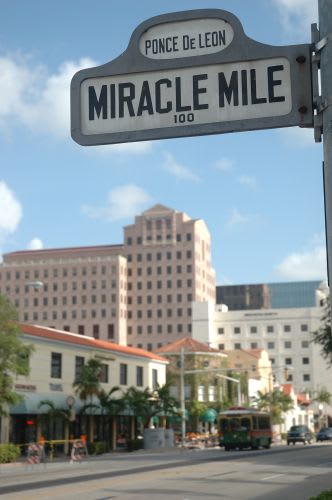 Miracle Mile in Coral Gables
Work with a Coral Gables specialist as you explore real estate opportunities in the lovely community, call today for a buyer or seller consultation with the Jill Penman Group at 305.807.9199. Our philosophy is that bigger is not better, better is better. We focus on the results that matter most to our clients and look forward to working with you.