Like real estate enthusiasts around the country, I am very intrigued about the newest addition to the Coconut Grove luxury real estate market expert – Grove at Grand Bay. So, I wanted to share a new update with my interested potential buyers. Teams from the amazing building under construction in the heart of our community have informed me that units are being sold as quickly as the structure is going vertical. In fact there are only 3 left in the North Tower and 8 in the South as of the beginning of this week.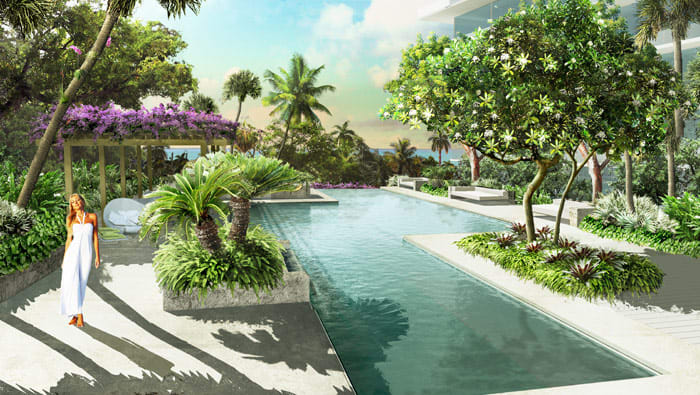 Gardens will facilitate a strong relationship to the outdoors
This building has captured a lot of attention since its inception largely due to the design force behind the plans. Bjarke Ingles Group. Publications like the New York Post continue to track the progress and have named starchitect Bjarke Ingles as a top tastemaker sharing the East Coast. This is partly because of his environmental consciousness and desire to provide a life surrounded by greenery, even in a metropolitan area. The amenities are also drawing the luxury buyer, as the building offers butler service, chef onsite, private dining room and pet spa. Please contact me to tour the remaining 4 and 5 bedroom units and see what all the buzz is about.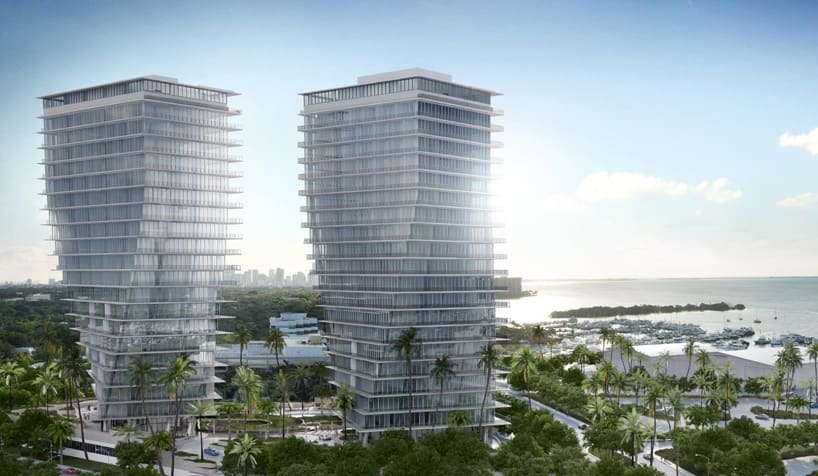 Twisting towers of Grove at Grand Bay
Work with a Coral Gables specialist as you explore real estate opportunities in the lovely community, call today for a buyer or seller consultation with the Jill Penman Group at 305.807.9199. Our philosophy is that bigger is not better, better is better. We focus on the results that matter most to our clients and look forward to working with you.