I am proud to announce my company, ONE Sotheby's is representing a boutique condominium planned for Coconut Grove which I visited today at the actual site! A promising project, we look forward to seeing the building take form, and working with the developers to market this property. As reported in Curbed & The Real Deal: Click here Coconut Grove is about to get a new luxury condo building! As a Top Producer at ONE Sotheby's we have first dibs and have priority access to pricing and the new project so call me today if you have interest as this is bound to sell out quick!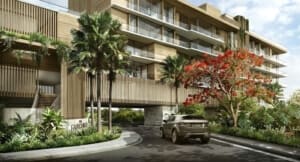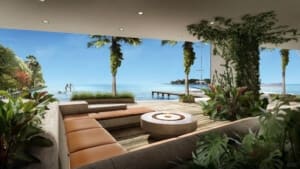 ---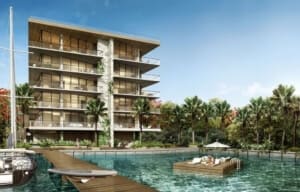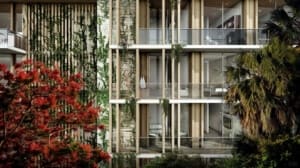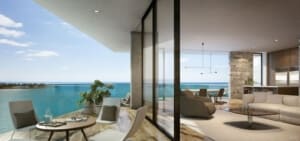 With city approvals in hand, developers Oscar Rodriguez and Ricardo Vadia have unveiled their plans for the Fairchild Coconut Grove, a boutique mid-rise condo project on the water. The project, expected to break ground in early 2017, will be built on a one-acre parcel at 3581 Glencoe Street, which is the former site of the Bay Colony Condominiums. Rodriguez and Vadia's company ROVR Development bought out the owners of all 18 units there for $12 million in January. With 26 units, Rodriguez calls the Fairchild a boutique and "private" development. The residences will range in size from 1,700 square feet to 4,200 square feet, with prices starting at $1.4 million. Designed by noted Grove architect Max Strang, the project will be split into two sections: one five stories tall and the other three stories. Rodriguez told The Real Deal that the construction schedule is set at 16 months after groundbreaking, so the developers hope to open Fairchild by spring 2018. The Fairchild name is meant to evoke the nearby Fairchild Tropical Botanic Gardens in Coral Gables, one of Miami's most famous and prized points of interest. A rendering for the condos show the building is to be wrapped in foliage with vines climbing up the sides.
"We wanted to build something that was within the context of the neighborhood," Rodriguez told TRD. "Some sites are born to be condominiums and this is one of them." The developers are marketing their project toward end-users, not investors or renters, he said. As for worries about the much-talked about market slowdown in Miami, Rodriguez said he feels the Fairchild will be insulated because of its size and location. Rodriguez and Vadia, both born in Miami, are veterans of the Related Group who met during their time at the development firm. The two met up again last year to launch their company ROVR Development, and with it the Fairchild condominiums. The two started seeking approvals for reduced waterfront setbacks and a rezoning last year, and has since gotten them approved, Rodriguez said.
Work with an experienced and trusted luxury Coconut Grove specialist as you explore real estate opportunities in Miami's most sought after communities. Call today for a buyer or seller consultation with the Jill Penman Group at 305.807.9199. My expertise in local real estate and the global luxury market delivers extraordinary service that has firmly established my brand as an international luxury real estate leader for the past 13+ years. Read more about how I tirelessly chase the results that matter most to our clients and reach out to experience this for yourself.