Fairchild Tropical Botanic Garden is truly a unique place, and a lovely Zen place to take in some tropical surroundings. Here you can walk garden paths surrounded by the wonders and beauty of nature, talk to experts in horticulture and conservation science, see butterflies and birds at every turn, experience our butterfly and hummingbird exhibit, Wings of the Tropics, and take classes on everything from photography to grafting.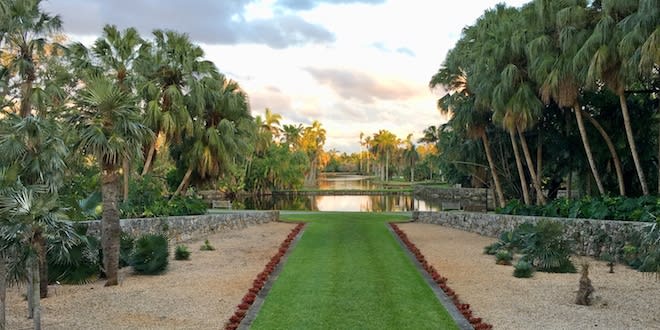 Walking the grounds will introduce you to a large variety of tropical plants and their amazing array of sizes, shapes and colors. The Garden includes many collections and exhibits as well as native habitats brought together in a unified landscape design that flows from one area to another.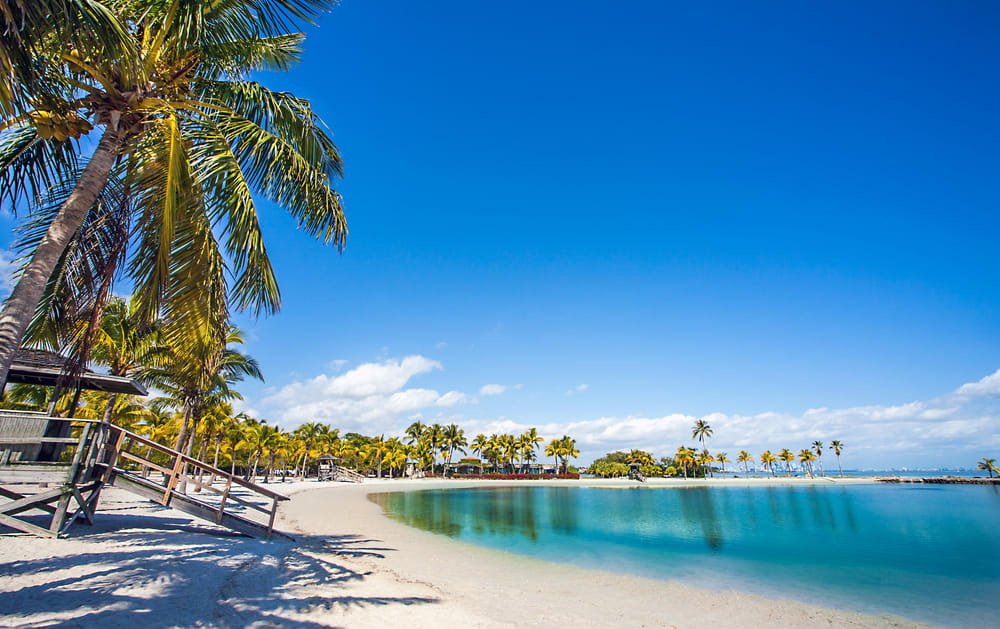 Matheson Hammock Park spans 630 acres of coastal Miami—just south of Coral Gables, surrounding parts of Fairchild Tropical Botanic Garden—Matheson Hammock Park is one of Miami-Dade's most treasured county parks. It first opened in the late 1930s, after industrial chemical giant, William J. Matheson, donated 85 acres of prime, beachfront property to Miami-Dade County to be turned into a local park. Seeing the potential of this unspoiled Miami landscape, the county quickly expanded that land to the size it is today, including vast stretches of Florida mangroves and hardwood forests, and hired landscape architect William Lyman Phillips to design it. Along with Matheson Hammock Park, Phillips also designed Fairchild Tropical Botanic Garden in 1938. A day or night at Matheson Hammock Park is all about one thing: enjoying the natural beauty of Miami. It's not uncommon to find locals and visitors alike hanging by the manmade "atoll pool," a bayfront pool naturally filled by the tides of Biscayne Bay, surrounded by limestone, coral and a circular sandy beach with swaying palms and perfect views of the Florida coast. Because of the atoll pool's calm waters, it has become a safe, popular place for young children to swim. If you love being on the water and not in it, the north end of Matheson Hammock Park also has the full-service Matheson Hammock Marina with a dock, wet slips, powerboat lessons and the Castle Harbor Boating School.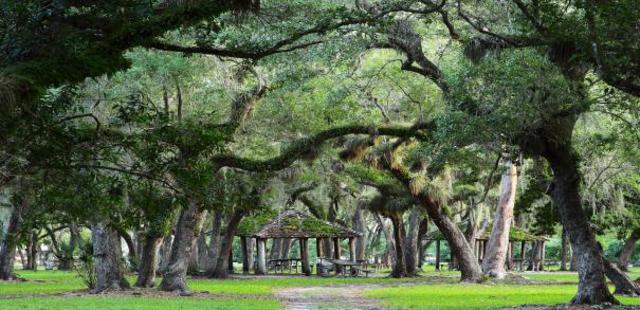 There are opportunities for kiteboarding, a fishing pier and even a concessions stand where you can rent standup paddleboards (SUP), canoes and kayaks and spend hours paddling across Biscayne Bay. Just want to relax? Grab your beach chair and join the visitors lounging on the white sands of Matheson Beach. Coral rock pavilions and picnic areas with charcoal grills and benches can be found throughout Matheson Hammock Park, including by one of its scenic lakes—the perfect place for a picnic lunch with family members, friends or that special someone. As you explore the park, hop on one of its nature or bike trails, or go birdwatching for rare birds like sulphur-bellied flycatchers, black-throated gray warblers and Townsend's warblers. In the middle of it all, there is also a playground where young children can run around and play.After devastating damage from Hurricane Irma in 2017 closed the iconic Red Fish Grill—housed in a historic coral building right in the heart of Matheson Hammock Park—the restaurant is reopening in fall 2019 as Red Fish by Chef Adrianne. Helmed by Miami's own celebrity chef, Adrianne Calvo of Chef Adrianne's Vineyard Restaurant & Wine Bar, this new edition of the restaurant will feature New American-style seafood dishes that highlight Florida's finest seafood, infuse Calvo's signature "maximum flavor" concept and offer a classic Florida experience right on the water. Guests of Red Fish will start their meal with warm Parker House rolls and whipped honey butter, and move on to options like lobster rolls with a chipotle aioli, "fish and chips" made with pan-seared sea bass and caviar fries, bay scallops with a mango, chili and citrus vinaigrette, and brown butter- and white chocolate-croissant bread pudding with vanilla ice cream.