Sotheby's International Realty's brand is strong with networks of brokers who have access to trademark innovative marketing tools and relationships with qualified buyers to perfectly match them with time-honored properties. As the successful 2013 year in sales concluded, Sotheby's International Realty Network released their report of all significant sales of special properties around the world. The report offers 12 pages of property spotlights where the homes are just as unique as the real estate services that position them. Some of the all stars include snow capped lodges in Colorado, cliff side mansions in California, and regal residences in Massachusetts.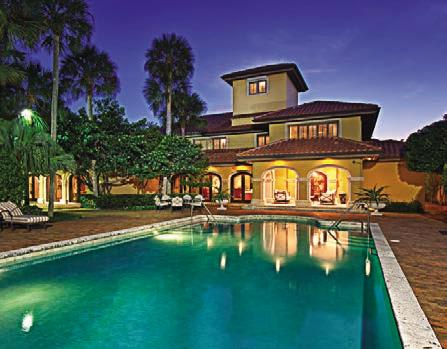 ONE SIR Significant Sale on Pine Tree Drive
Not surprisingly, real estate transactions in the state of Florida appear frequently as well. Some significant sales include an Orlando, Florida estate on Lake Mary Boulevard directly across from the internationally recognized community of Heathrow. The 117-acre estate sold for $22 million and will be developed into an exclusive single family residential community with 143 custom residences. One | Sotheby's International Realty was represented in the sale of a home on distinguished Pine Tree Drive in Miami Beach. The $10.2 million residence was located on a 1.5 acre lot with 30-foot ceilings, manicured gardens, and 209 feet of water frontage with two docks. All significant sales in the Sotheby's Realty Network are continually refreshed on the sothebysrealty.com blog. You can find all the Jill Penman Group's significant listings on my website www.JillPenman.com.
Work with a South Florida specialist as you explore real estate opportunities in the lovely community, call today for a buyer or seller consultation with the Jill Penman Group at 305.807.9199. Our philosophy is that bigger is not better, better is better. We focus on the results that matter most to our clients and look forward to working with you.