Late last week the World Property Channel reported that South Florida's growth trajectory is not just a theory, it's continuing at a rapid pace. According to a Condo Vultures report, three newly proposed condo towers located in Downtown Miami and Coral Gables have boosted the amount of units on the market to more than 25,000. Over 500 were expected to be added to the Coral Gables market last week.
Hot condo momentum draws media attention

These massive numbers are largely due to the fact that boom-era inventory has slowly been snapped up, creating a push for more construction. Four new projects have been completed since the market crash, including ONE | Sotheby's International Realty's exclusive development at Bellini Williams Island as well as 23 Biscayne Bay, 4001 North Ocean, and Apogee Beach. 45 more buildings are currently under construction in South Florida and it's clear that no communities are off limits to growth! Developers have recently proposed plans for the Collection Residences in Coral Gables. The 10-story condo with 270 units is a project that I will be keeping interested parties updated on whenever new information becomes available.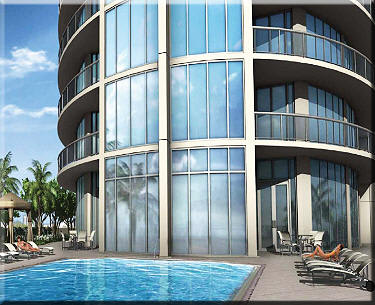 Bellini Williams Island condo
Work with a Coral Gables specialist as you explore real estate opportunities in the lovely community, call today for a buyer or seller consultation with the Jill Penman Group at 305.807.9199. Our philosophy is that bigger is not better, better is better. We focus on the results that matter most to our clients and look forward to working with you.