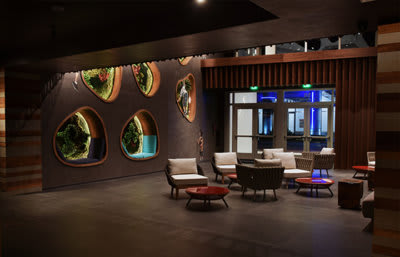 Boca Raton-based IPIC Entertainment unveiled its 16th cinema with a cool seating option. The Delray Beach branch, the city's first in 40 years, introduces pod seating for two to South Florida. Each loveseat includes a swivel dining table with a service button for "ninja" servers to order signature Dine in the Dark dishes, pillows, blankets and unlimited, complimentary popcorn. Delray offers eight screens for a total of 429 pods; each screening room also has two rows of single seating. The brand plans to roll out its patented viewing pods to the Mizner Park and North Miami locations. Fort Lauderdale and Sunrise expansions are slated for next year. Delray boasts artworks like its other theaters, yet departs from them through new exterior murals by local artists such as Peter Tunney.
25 SE Fourth Avenue; 561.359.5844; Click here
---
---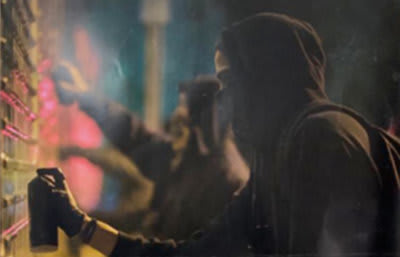 Speaking of film, the Miami International Film Festival premiered two movies about the regional art scene. "Miami Basel: Art's Winter Playground" portrays how the Swiss art fair changed the city on an international scale from culture to real estate, when it expanded here in 2002. Directed by Social Miami founder Aaron Glickman and produced by Vista Worldlink president Joshua Liemer, the documentary starts in the late Eighties. Artists like Frank Stella, art collectors, curators, developers and politicians share their insight into the transformation. Exilium production company founders Tony Gonzalez and Jose Daniel Freixas ("Magic City Memoirs") wrote, directed and produced "Vandal" about the underground world of street art in Wynwood, Little Haiti and Little Havana. They're next collaborating with Leonardo DiCaprio's production company on a film starring Benicio Del Toro.
---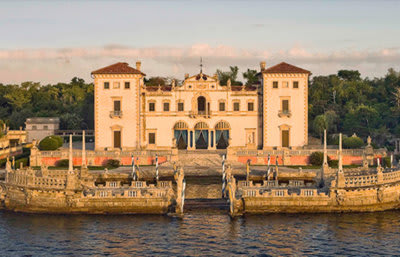 Dig out your favorite hat for the 11th annual Vizcaya Preservation Luncheon on March 12. Peak season's beloved fundraiser to support Vizcaya Museum & Gardens brings out South Florida's best-dressed ladies who will be topped off with glamorous headwear from Kentucky Derby showstoppers to whimsical fascinators in witty themes. Make sure to wear your finest, since there's a hat contest to be won. Nearly 350 attendees are expected to give the beautiful estate and landscaping some serious competition in the attention department. Cocktails begin at 11 a.m., with lunch being served on the east terrace overlooking Biscayne Bay. David Yurman sponsors the grand affair, while Laurie Jennings lends her talents as emcee. There's even an après-party with a wine bar and entertainment. Reserve here.
3251 South Miami Avenue; 305.250.9133; Click here
---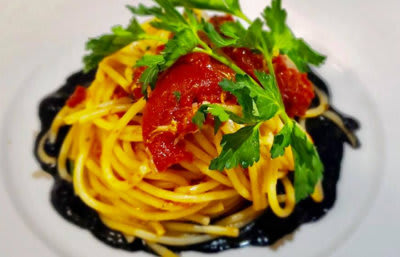 South Beach's South of Fifth neighborhood snagged another upscale dining spot, and it has a Michelin star pedigree to boot. Located near Upland along Collins Avenue's bustling restaurant row, Amare Ristorante gets its star power from chef Cosimo Cassano of Bacco Osteria in Puglia. The all-day eatery offers an authentic Neapolitan espresso bar to start the morning with cappuccino and pastries. Return for lunch and dinner, whose rotating seasonal menus highlight beach-friendly cuisine like yellowfin tuna with pear, avocado and mint. Another option is to pop in later for dessert at the dolci station or drinks in the lounge. Since diners can choose from indoor seating or the breezy terrace, a good vantage for people watching, the addition should be a popular new destination for residents and visitors alike.
One Collins Avenue; 786.598.8622
---
We'll see you next week with even more of South Florida's places to go!