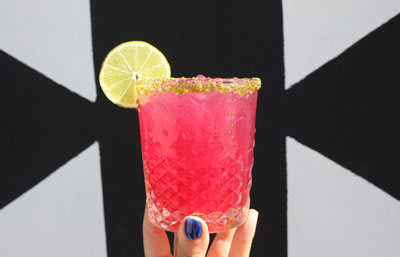 South Florida-based restaurant chain Tap 42 went outside its craft beer box. It swapped brews on tap for tequila at the recently unveiled Bar Rita in Fort Lauderdale. The Venice of America is also home to the original Tap 42. Similar to their successful upgrade of classic bar bites for Tap 42, the culinary team modernizes the city's typical Mexican fare. Bodega bowls address the build-your-own bowl trend, while veg-forward options like cauliflower al pastor, which is served in tacos, fajitas or bowls, are available. Truffles even appear in one of several guacamole concoctions. Traditional Tex-Mex lovers can still get their quesadillas, though done in authentic Mexico City style, and carne asada, though atop fries to borrow from Canadian poutine. A 2,000-square-foot terrace also packs them in.
1401 South Andrews Avenue; 954.990.6658; Click here
---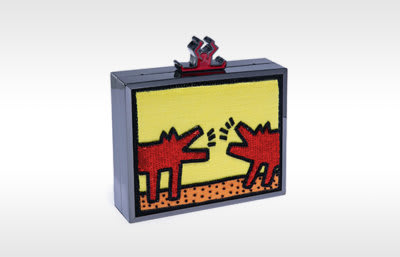 It's never too early to start planning outfits for December's Miami art week, especially art-inspired fashions. Keith Haring x alice + olivia is the latter's new artist capsule collection within founder Stacey Bendet's ongoing series. Past collaborations range from Donald Robertson to Jean-Michel Basquiat. Resort 2019 looks inspired by the late artist recently launched at the New York-based brand's Miami Design District boutique and pending Palm Beach location. Haring's iconic dancing figures and patchwork collages are translated to ready to wear and accessories; pieces include cardigans, T-shirts, ball gown skirts, booties, clutches, head-to-toe denim ensembles, and leather and reversible bomber jackets. Other than Haring's bold graphics and use of primary colors, Bendet was attracted to his social activism. Palm Beach debuts with more exclusive items at the Royal in December.
3922 NE First Street, Miami; 305.375.6056; 340 Royal Poinciana Way, Palm Beach; Click here
---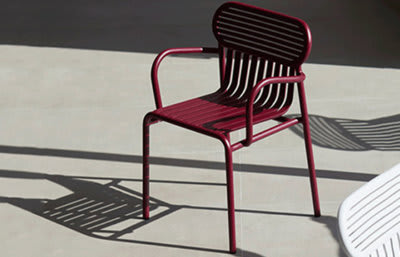 L'Appartement, Wynwood's impossibly chic home and design store, graduates to a bona fide maison with its relocation to the Miami Design District. Its new name, Hoem (not a typo), signifies founder and interior designer Emmanuelle Bernard's grander vision as well as a bigger space to display more collections including entire sections devoted to specific brands like Fermob. Among solely European pieces, 80 percent of her inventory hails from France. She definitely has an eye for the Miami lifestyle with light, yet durable pieces, and fun colors and prints. For example, Constance Guisset's Vertigo pendant lamp for Petite Friture features airy polyurethane ribbons and comes in pastel blue and pink. Week-end, Petite Friture's new outdoor furniture collection, offers electric blue, lemon yellow and bordeaux. She also picked up PaperMint's custom wallpapers.
3930 NE Second Avenue; 786.431.1937; Click here
---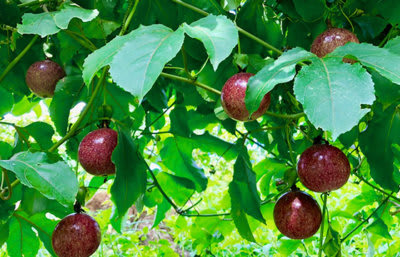 Thanksgiving isn't the only large, sit-down gathering with delicious food on the horizon. Members of Miami's agricultural community around Homestead are introducing a monthly dining series on November 17. Known as Taste of the Redland, the locavore experience brings together top toques, local ingredients and entertainment. Three chefs, including Ortanique's Cindy Hutson, are cooking at the inaugural event with opera compositions performed by the South Florida Symphony Orchestra; the first progressive dinner visits Takoda Farmstead and TILT Farms. After composing a fresh-harvested salad, guests are treated to coconut snapper and poached Florida spiny lobster with passion fruit. Dinners and brunches run through June 2019. The end goal, the Locavore Challenge, is to inspire more Floridians to make local food (and their budget) a part of their daily diet by 2020.
---
We'll see you next week with even more of South Florida's places to go!