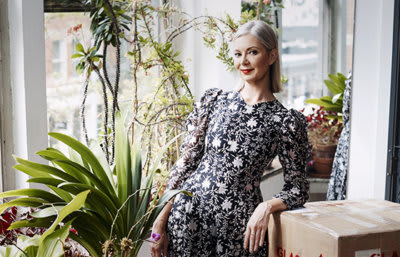 Palm Beach and Los Angeles gallerist Sarah Gavlak is in transition mode. Her long-time gallery on Worth Avenue relocated to the Royal Poinciana Plaza with inaugural exhibits by Israeli artist Nir Hod as well as a group show through December 22. She's also the visionary behind New Wave Art Wknd, a rebranded version of last year's premiere edition titled Palm Beach Art Weekend. The name change implies her new direction in supporting artists who are women, minorities and immigrants. The speaker lineup features PAMM director Franklin Sirmans; curator Isolde Brielmaier in conversation with Sanford Biggers, Diana al-Hadid and Yvonne Force Villareal, who's also curating an art project in conjunction with the event, and a Sunday panel on powerful women. Beth Rudin DeWoody opens her Bunker Artspace Collection, too.
340 Royal Poinciana Way; 561.833.0583; Click here | Visit us
---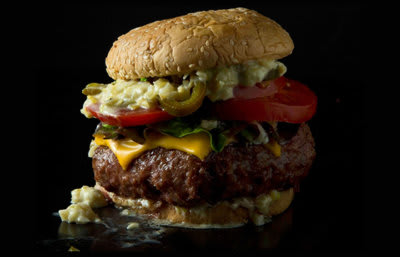 Tired of driving to the beach for decadent dinners and brunches, two twentysomethings with ties to Wellington's equestrian scene partnered in the Trophy Room. Their St. Tropez-inspired restaurant and lounge takes over the Grille Fashion Cuisine's former location. Co-owners Rob Gray, whose hospitality experience includes running the Gallery pop-up cocktail bar at the Palm Beach International Equestrian Center, and Teddy Vlock, an internationally ranked rider, fully renovated interiors. Glam touches are an antique mirror and brass bar, Carrera marble tables and blue velvet seating. A fountain and boxwood hedges spruce up the terrace. The comprehensive menu fills many voids in the area: raw bar favorites, kurobuta pork ribs in hoisin barbecue sauce, prosciutto-wrapped shrimp lollipops, and classics like burgers and lobster rolls. Come for dinner and stay for the party.
12300 South Shore Boulevard; 561.793.2110; Click here
3922 NE First Street, Miami; 305.375.6056; 340 Royal Poinciana Way, Palm Beach; Click here
---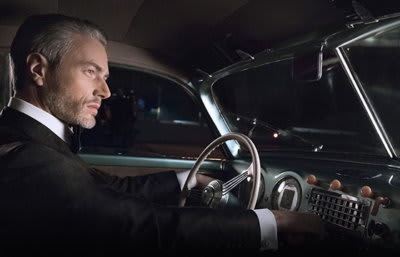 Sharp-dressed men have another retail resource for next month's Miami art week and holiday parties. Adding to the Design District's luxury assortment, Stefano Ricci imports its Italian heritage and exquisite craftsmanship. The setting's pietra serena sandstone conjures a walk through the piazzas of Florence, while black briar root also departs from the previous prototype of lighter wood and travertine. Brothers Niccolò and Filippo Ricci, who serve as ceo and creative director, helm their father's fashion and home brand founded in the Seventies. They continue his tradition of making fabrics such as silk jacquards at Antico Setificio Fiorentino, an 18th-century mill. Aside from men's and boys' collections, check out gifts such as cigar humidors with custom cigars from Tampa-based Arturo Fuente and bespoke handbags in crocodile leather, gold and diamonds.
120 NE 39th Street; 305.433.3660; Click here
---
Fitglow Beauty, a hot new green brand, followed the snowbirds to Fort Lauderdale. Originally based in Canada's Alberta and Ontario, founder Anna Buss came to South Florida to paddle board, snorkel and hit the beach. A former personal trainer, she developed the non-toxic, plant-based skin-care and makeup line in 2014 after suffering from food allergies and severe rosacea for years. Products omit parabens, gluten, perfumes, animal oils and fillers, among a long list of unhealthy additives. Yet they still perform like the big brands carried at department store beauty counters. For example, her best-selling mascara creates volume through clean ingredients. She plans to open a boutique in her headquarters in an artsy section near Flagler Village. In the meantime, find the line at the Detox Market and Anthropologie.
---
We'll see you next week with even more of South Florida's places to go!