Are you a family looking for a condo but really want a single family home; or an empty-nester looking to downsize but want to maintain a luxury lifestyle? Maybe a South Miami or Pinecrest Townhouse is the perfect option for you! I have extensive experience with luxury townhome properties. There are 3 newer construction communities with active listings and 2 brand new construction communities that will be available in 2015.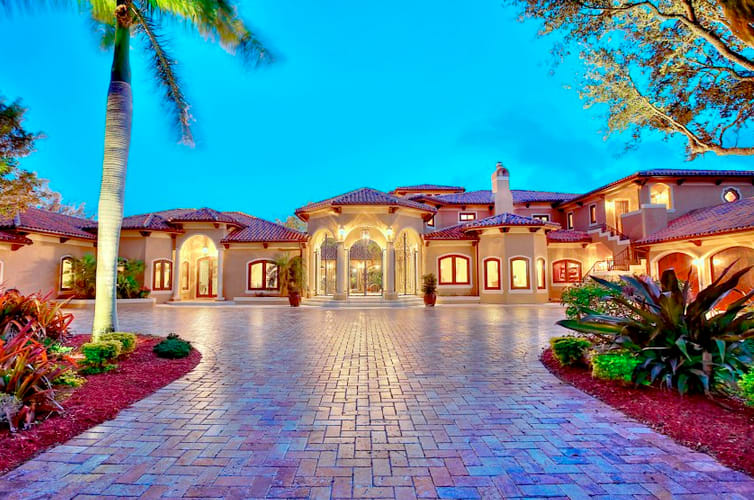 Pine Manor is newer construction built in 2008 located in a residential neighborhood but still walking distance to everything South Miami. It features a Key West style villa with a community pool and, unique to townhomes, most are 4 bedroom models. There are 3 active listings in Pine Manor ranging in price from $849,ooo to $1.279 million.
Oak Lane also in South Miami has only 1 listing available, $1.180 million, in the 40 unit luxury townhome community. Built in 2009 this community has very high end finishes but no community amenities. They are a brownstone style architecture with elevators, underground parking and private courtyards.
French Village, located in Pinecrest, was built in 2007 with a French "European" style, this community boosts cobblestone streets and romantic gas lit street lamps. Homes are 4-6 bedrooms each with a private pool and 2 car garage. Currently there are 2 listings ranging in price from $1.3 million to $1.6 million.
Silver Palm Plantation located just east of US1 and 112th street in Pinecrest is a Dutch Caribbean Village with 20 villas built in 2006. The community is gated with a pool, most homes are 3 bedrooms with some 4 bedroom units. Currently there are no listings in this community.
There are 2 new construction Townhome communities that will break ground in 2015.
Pinecrest Villas, 7 units, are 2,067 – 3391 square feet of living space with 3-4 bedrooms and elevator, private pool and 2 car garage. Prices start at $668,000.
Villas at Pinecrest is an 18 unit contemporary designed development. Each unit is tri-level with approximately 34oo square feet of living space and 2 car garage. They are not yet listed on MLS, created by GC3 Development.

Work with a Pinecrest specialist as you explore real estate opportunities in the tropical chic community, call today for a buyer or seller consultation with the Jill Penman Group at 305.807.9199. My expertise in local real estate and the global luxury market delivers extraordinary service that has firmly established my brand as an international luxury real estate leader for the past 11+ years. Read more about how I tirelessly chase the results that matter most to our clients and reach out to experience this for yourself.