Throughout the history of the Miami Science Museum's existence, neighbors and Coconut Grove residents questioned it's architectural credibility. However, since the 1950s, the Science Museum and planetarium has housed great scientific wonders and occupied space right next to the grand Vizcaya Museum and Gardens. Vizcaya is a lynchpin location in the community, a beautifully landscaped property with massive acreage and European essence with roots in the Italian Renaissance. Originally owned by conservationist James Deering in the early 1900s, the property is still run by people who protect the historic integrity of the estate. This board doesn't merely have local eyes on their estate – the National Trust for Historic Preservation actually listed Vizcaya as one of America's Eleven Most Endangered Historic Places in 2008.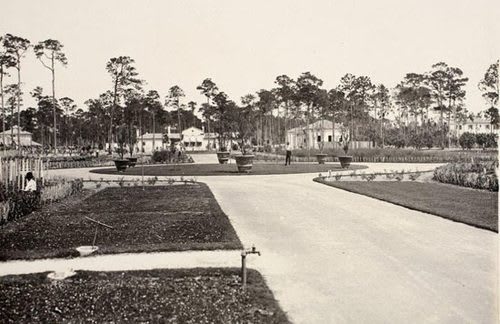 Historic Farm Village at Vizcaya
These two significant properties have been in the news this week because of rumors that Vizcaya's leadership is looking to transform the surrounding "Village" area by demolishing the Science Museum site once it moves to it's new building in Museum Park in downtown Miami. Their intention is to return the site to it's previous state, which was part of James Deering's property as a farm and green space. The civic space would be designed with the needs of the community in mind and would further connect Vizaya to South Florida history, offering hands-on gardening and farming opportunities and connecting in with initiatives to further open-space, pedestrian, and bicycle efforts. Sources say that the big globe would be returned to City Hall, the original Pan Am terminal is a major part of Coconut Grove and aviation history.
Read more about Coconut Grove and properties available in this culturally rich area on my website. And reach out for more information about buying a historically rich property: 305.807.9199.